A cover film is essential for swimming pool. You may feel it's a bit difficult to roll up the swimming pool cover in seconds. So what we are going to recommend to you is this 18FT Aluminum Inground Solar Cover Swimming Pool Cover Reel. It adopts high quality material with exquisite workmanship, which ensures good hardness and high strength. Featuring 3-section aluminum design pipe design, it would not droop even if it was used for a long time. Moreover, with solid wheel design, it's stable and sturdy. So what are you waiting for? Don't hesitate, just take it home!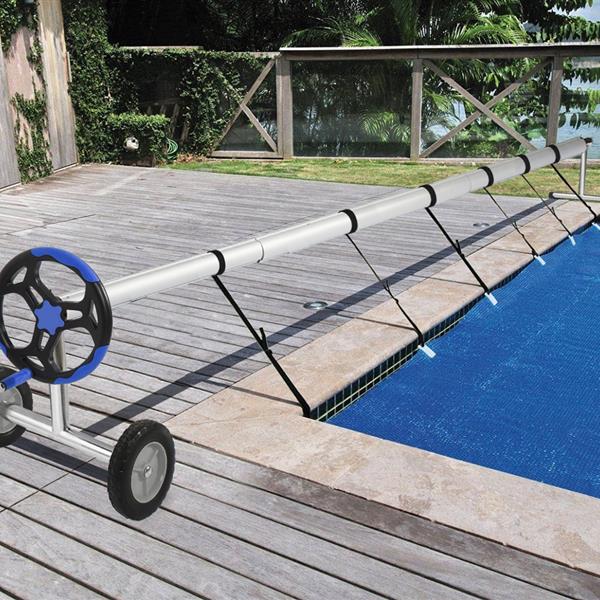 Features:
1. Portable and practical item
2. Made of first-rate aluminum and with superior workmanship
3. Easy and efficient to work
4. Help to roll up swimming pool cover in a quick way
5. Good for swimming pool use
6. Solid wheel design, more stable
7. Three aluminum tubes design to prevent sagging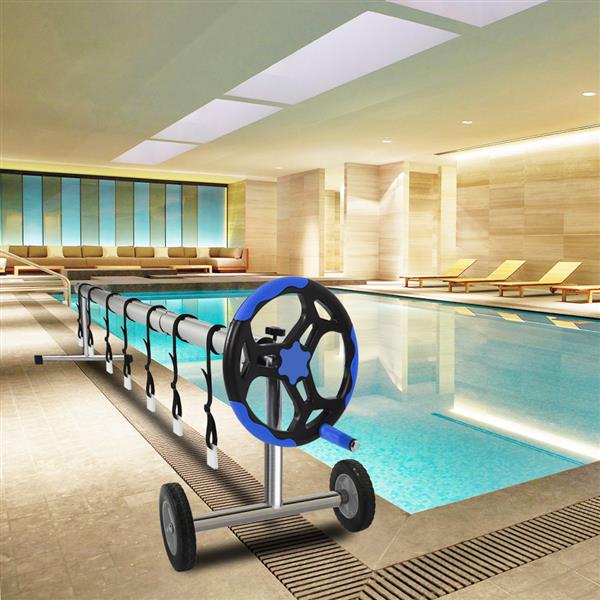 Specifications:
The item will be divided into two part.
1. Material: Aluminum & Stainless Steel
2. Color: Silver & Blue
3. Length: 18FT
4. Fits In-ground Pools: Width 1-5.5 Meter
5. Weight: 26 lbs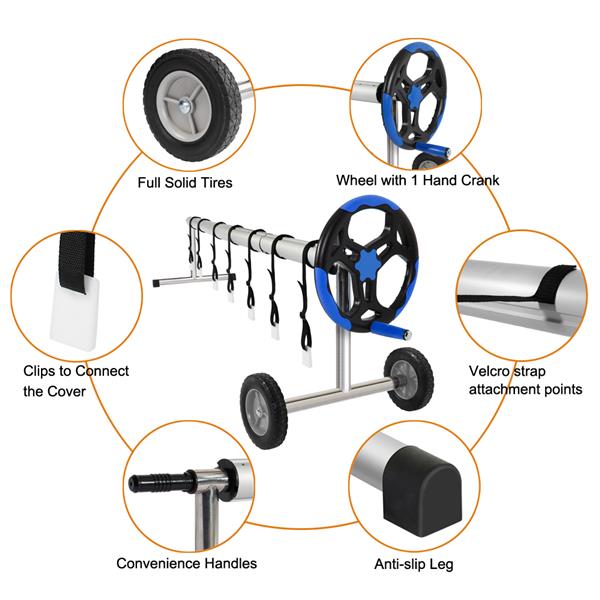 Package Includes:
1 x 18 Ft Aluminum Inground Solar Cover Swimming Pool Cover Reel
1 x Manual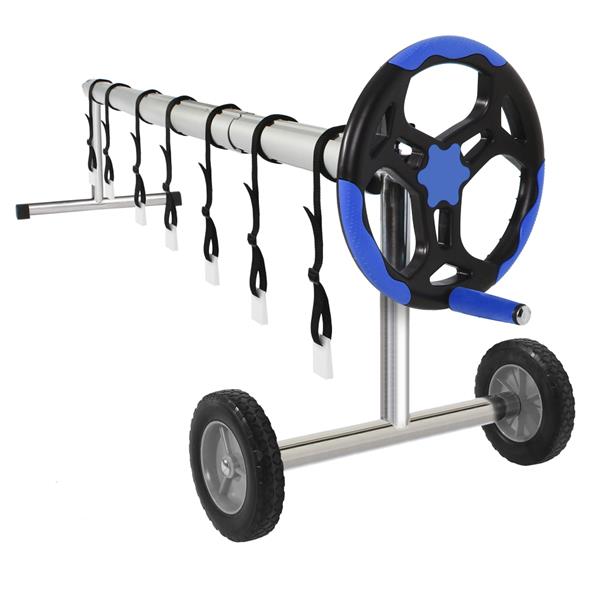 The Swimming Pool Cover Reel is packed in 2 different boxes. The delivery time could also be different. Please wait 1-2 more days if you only received 1 package.