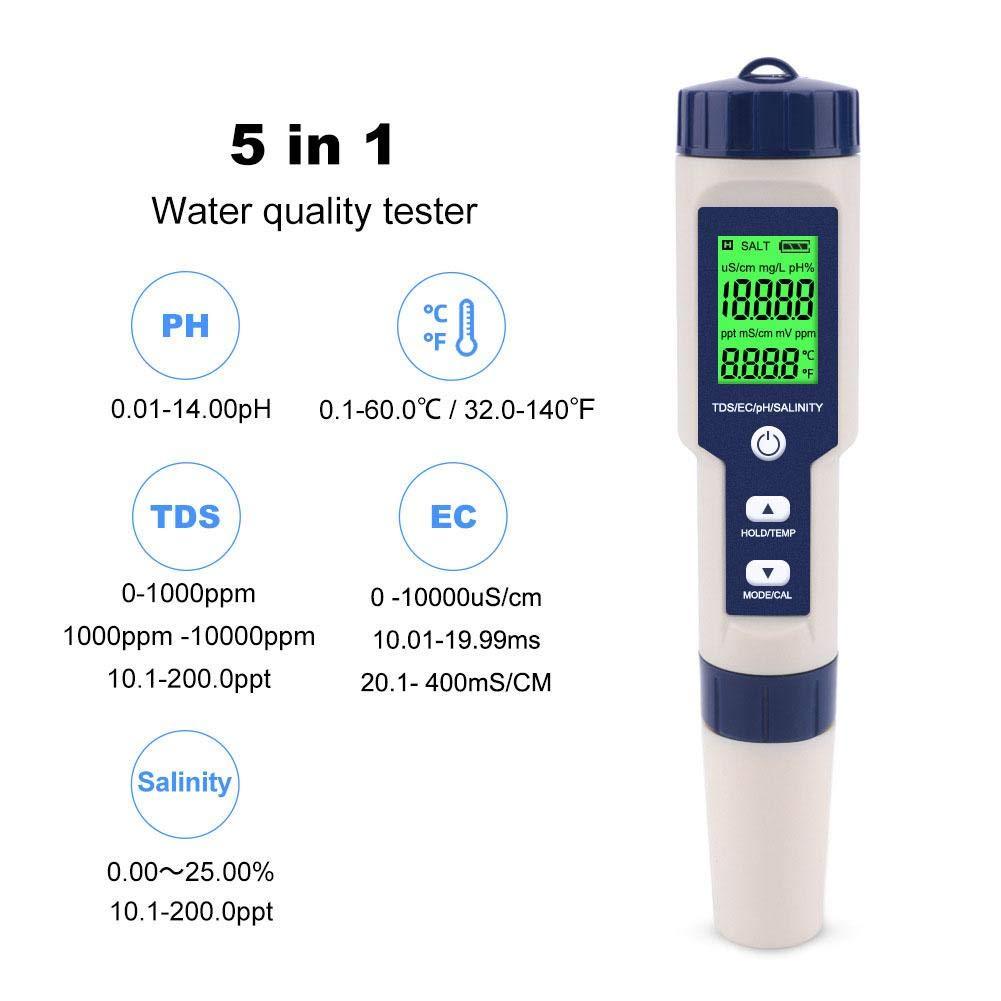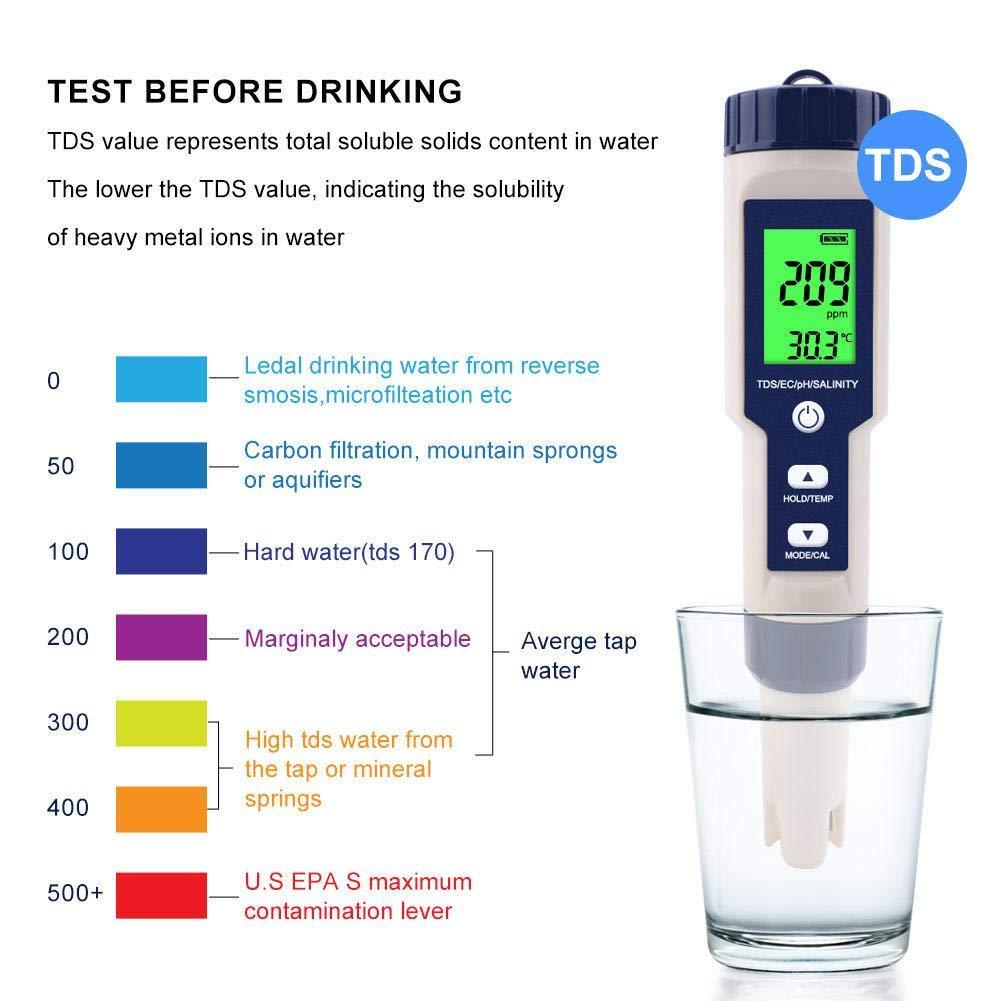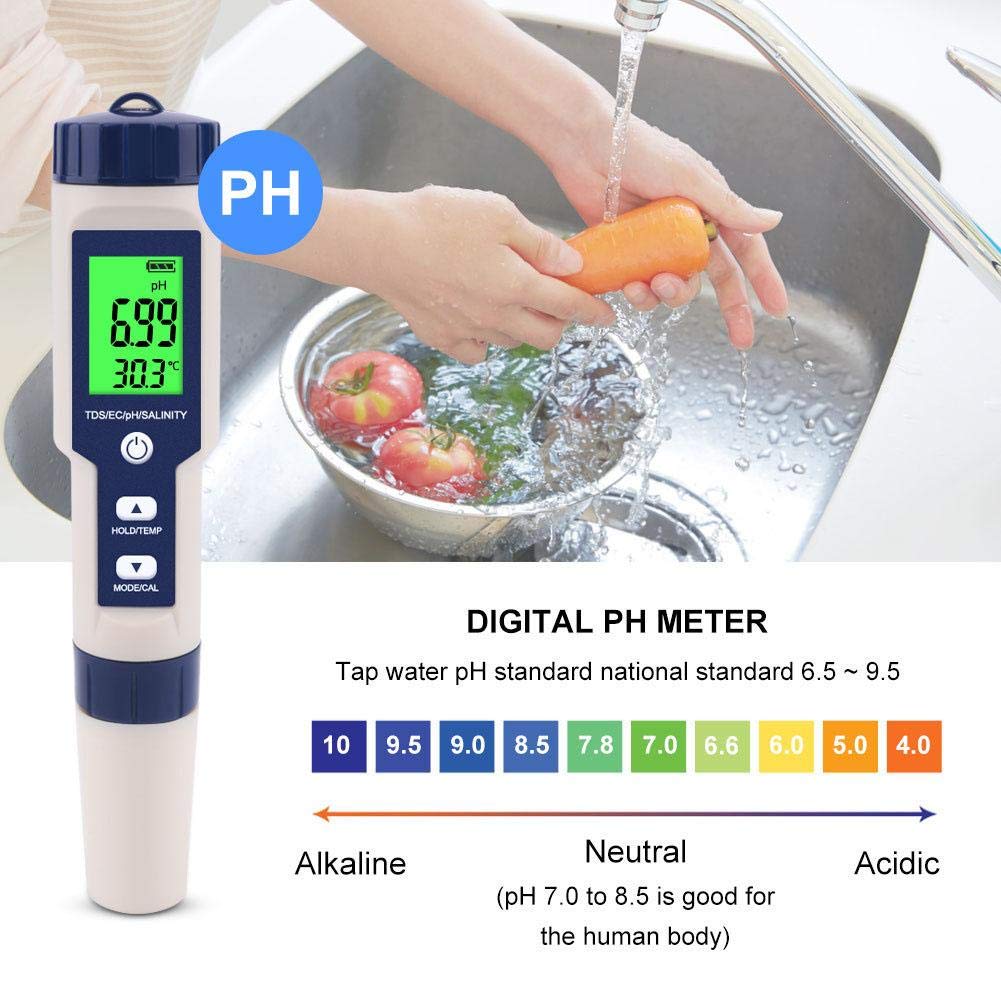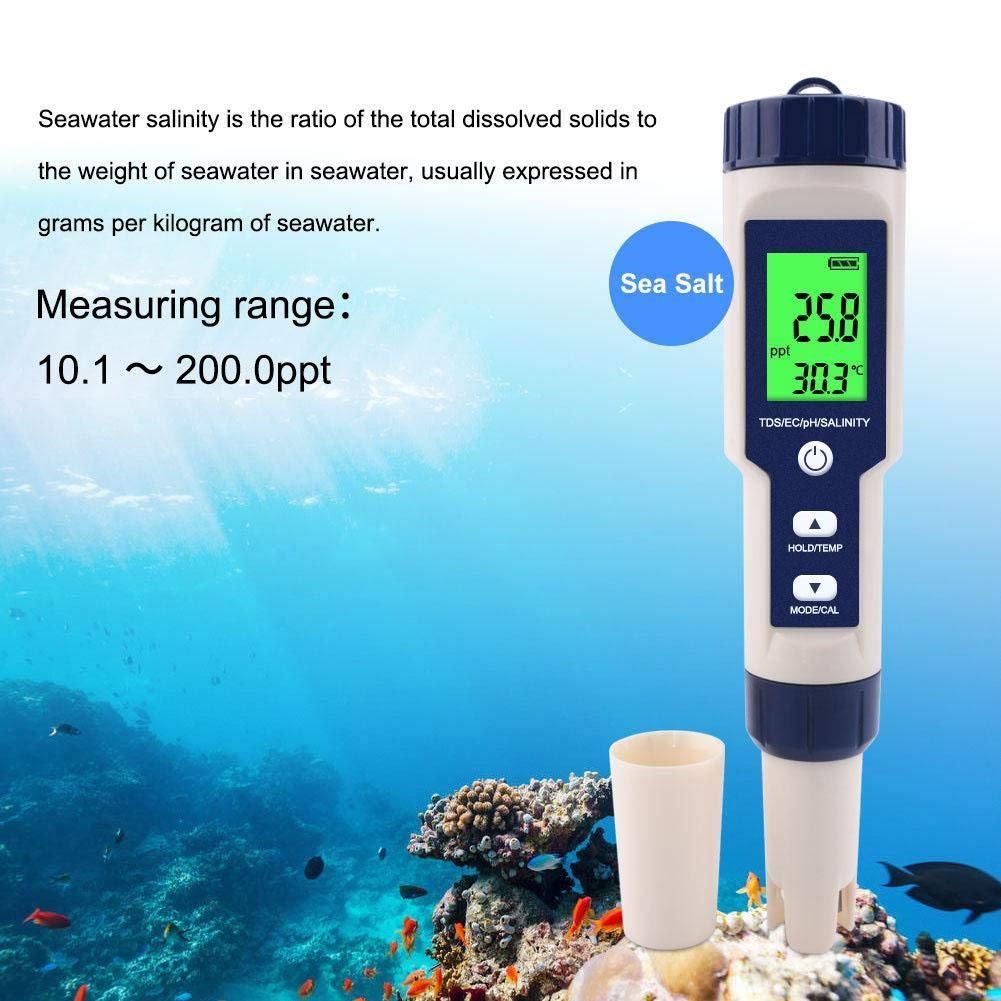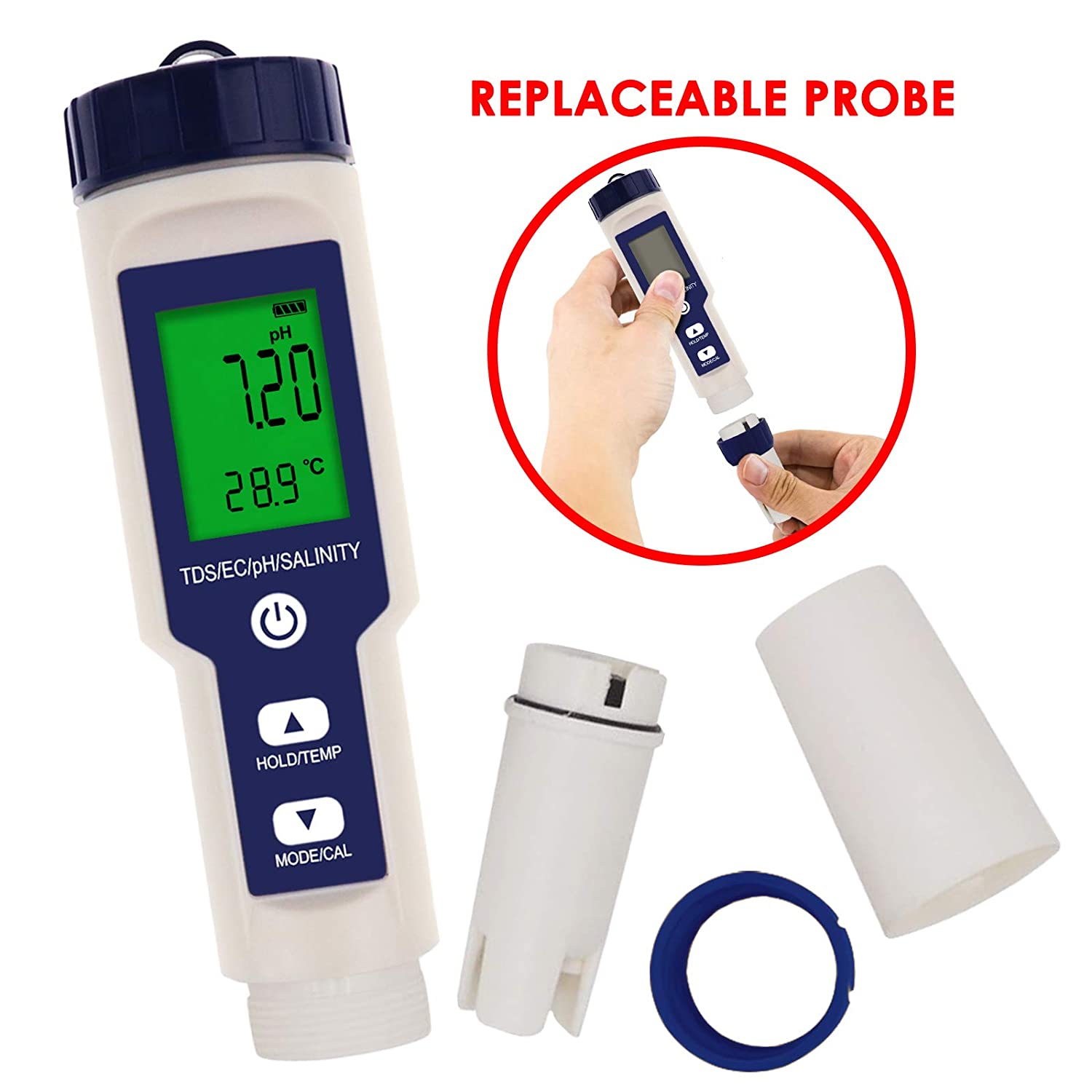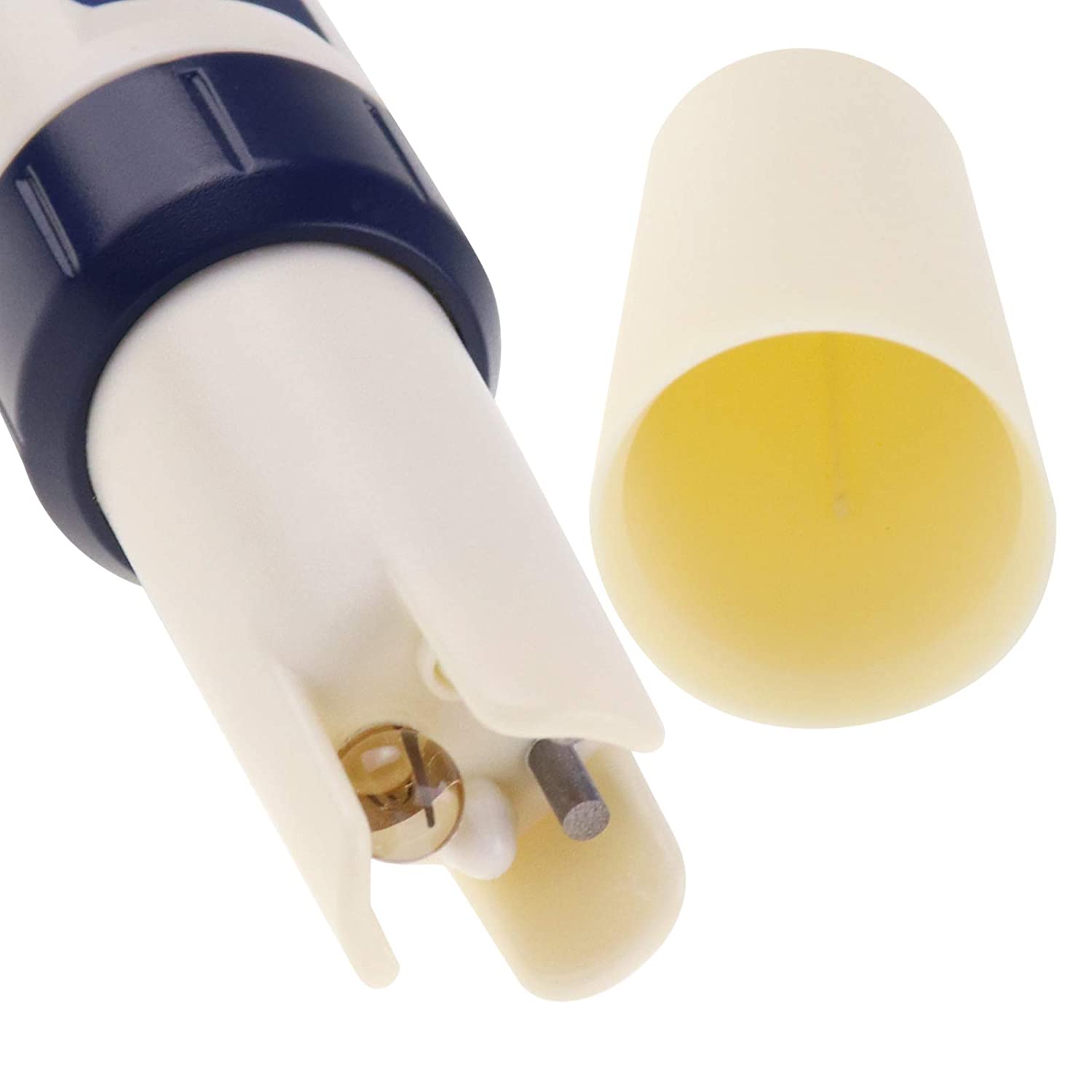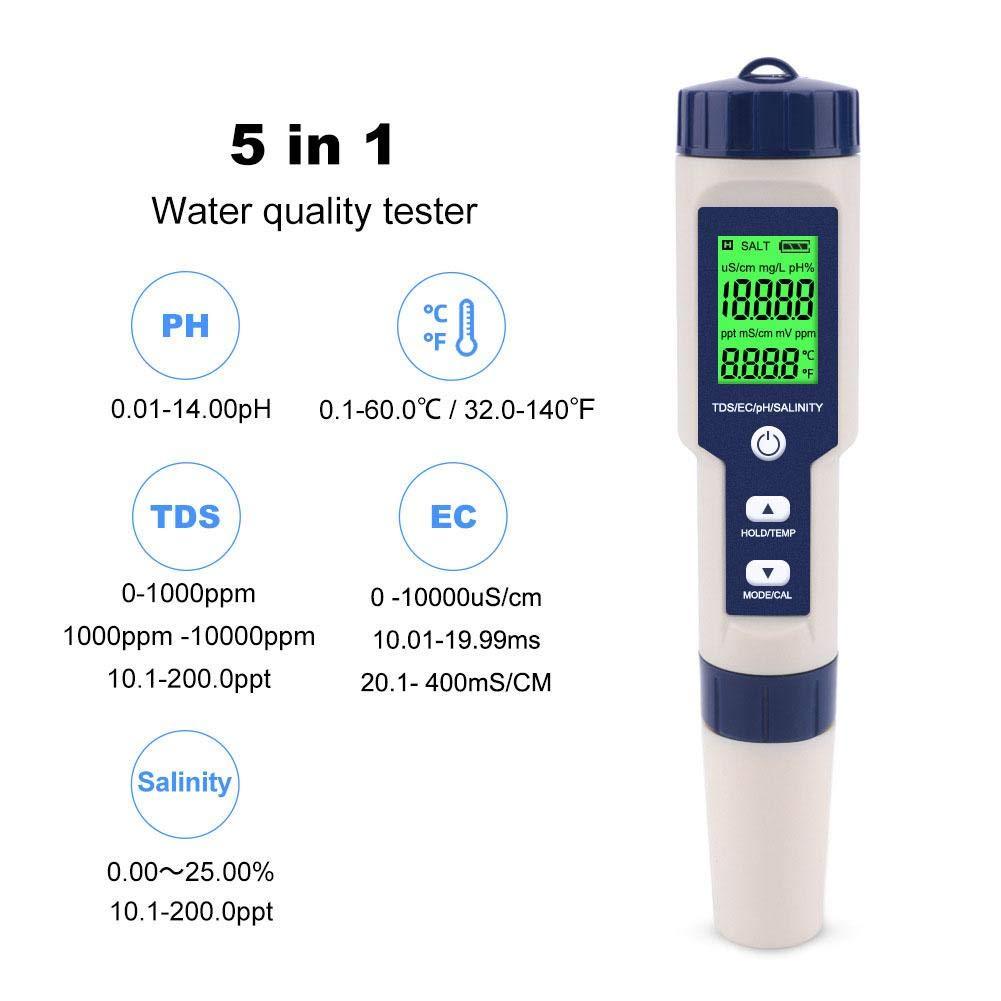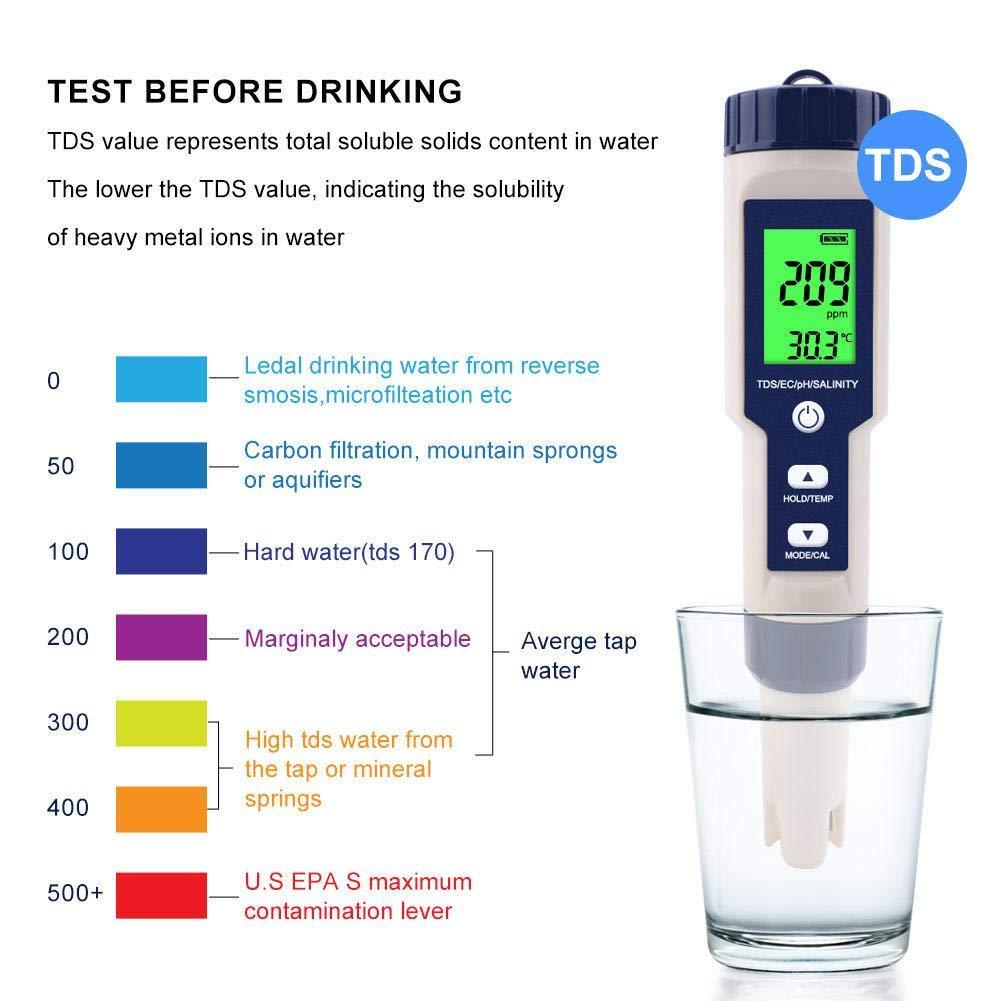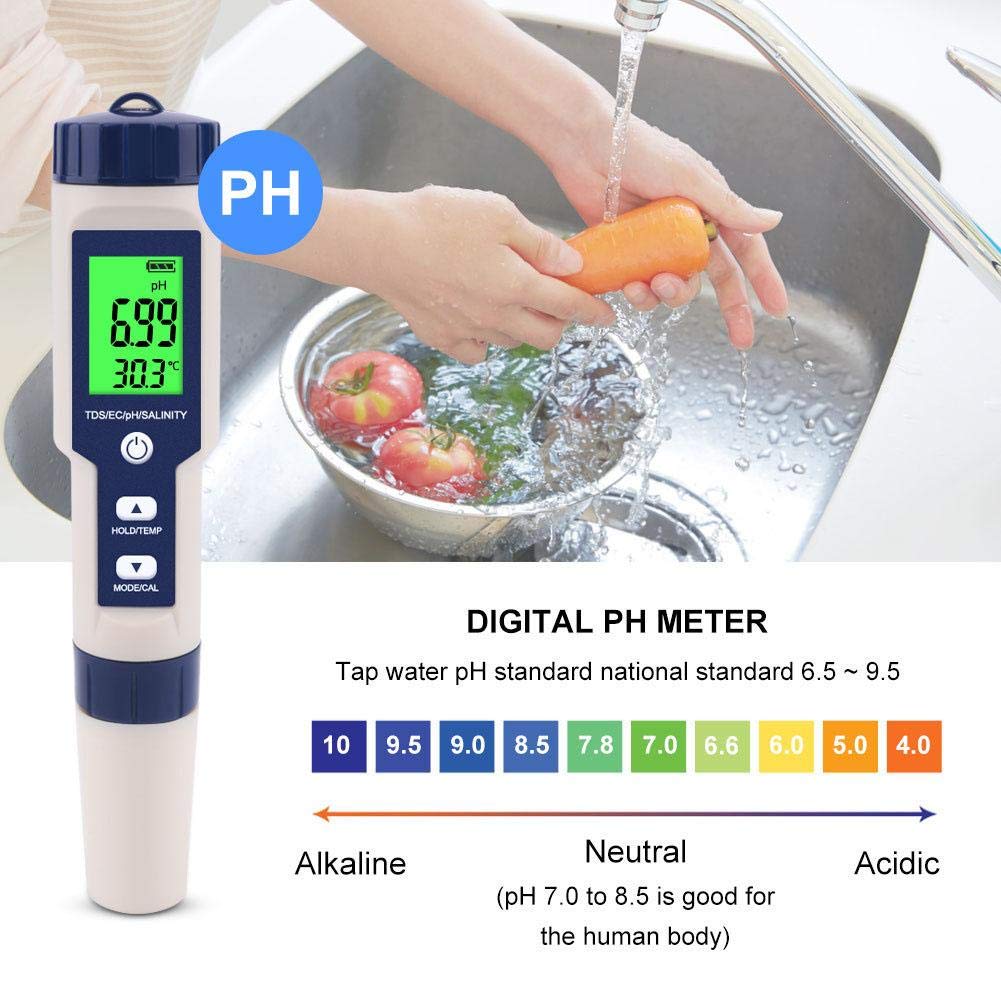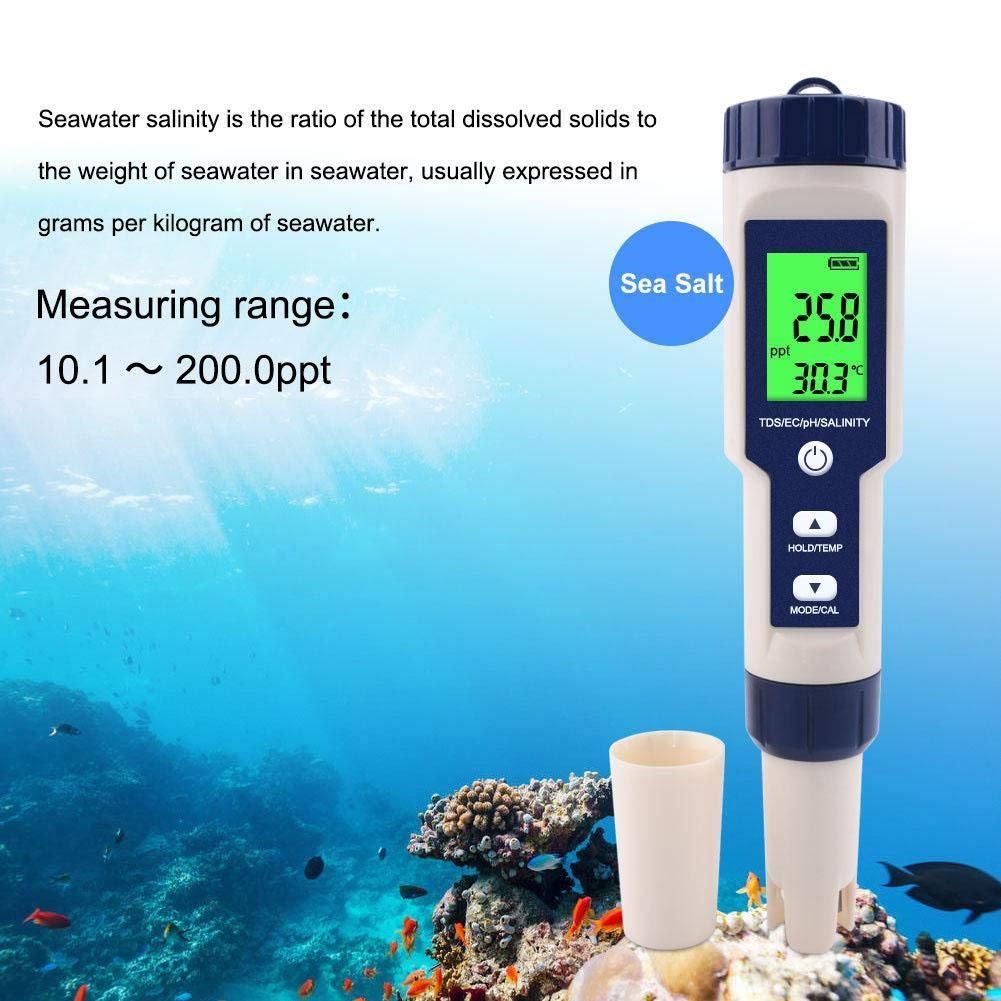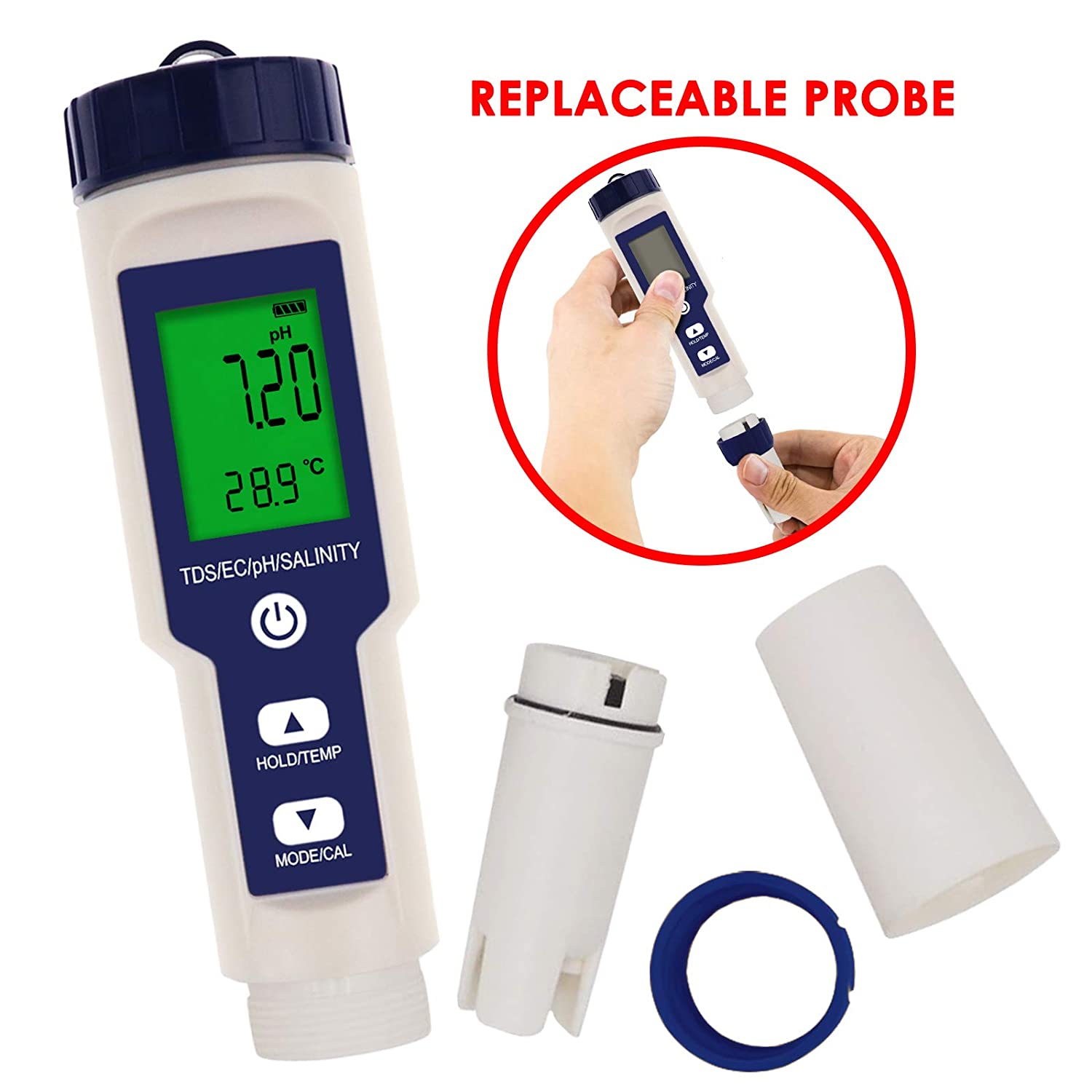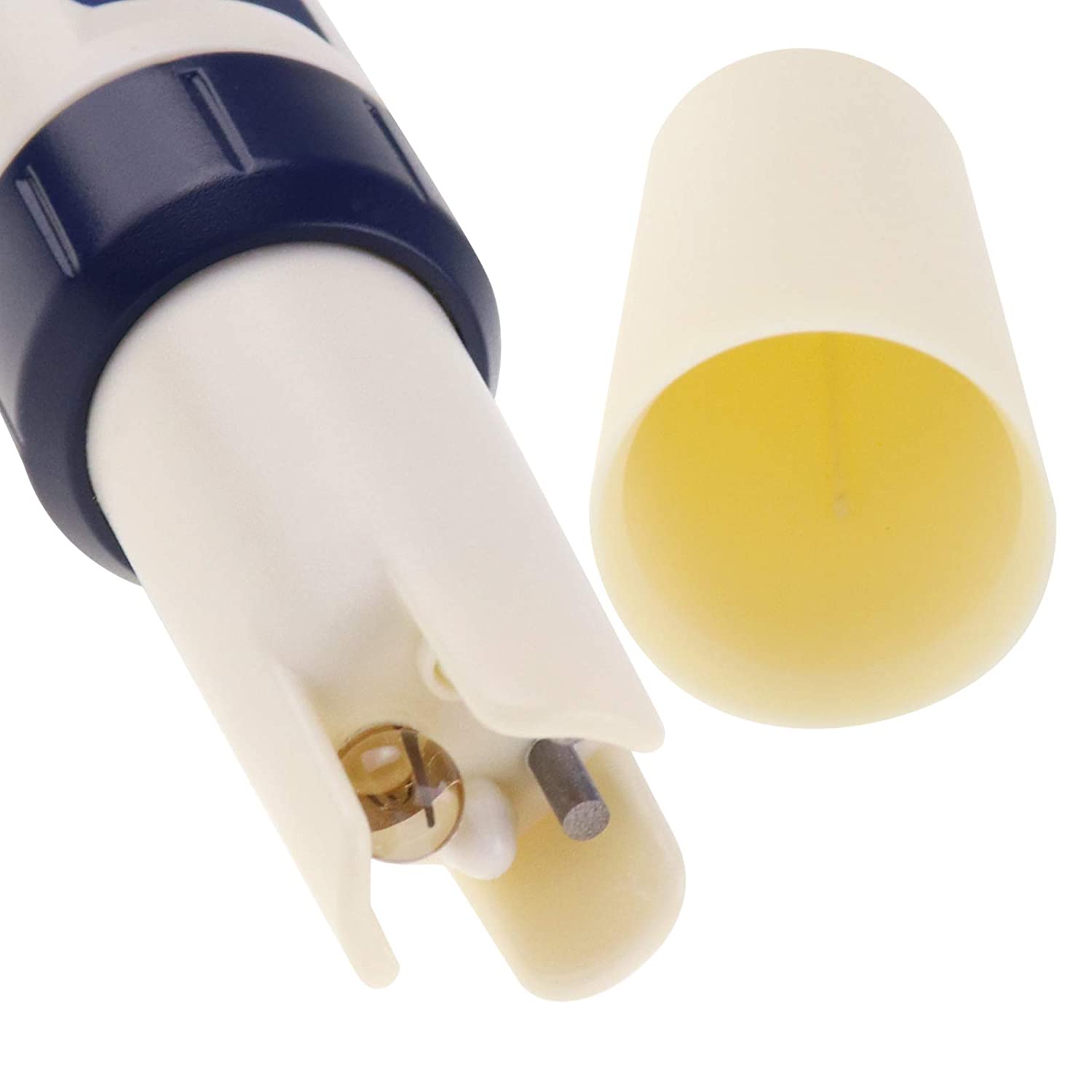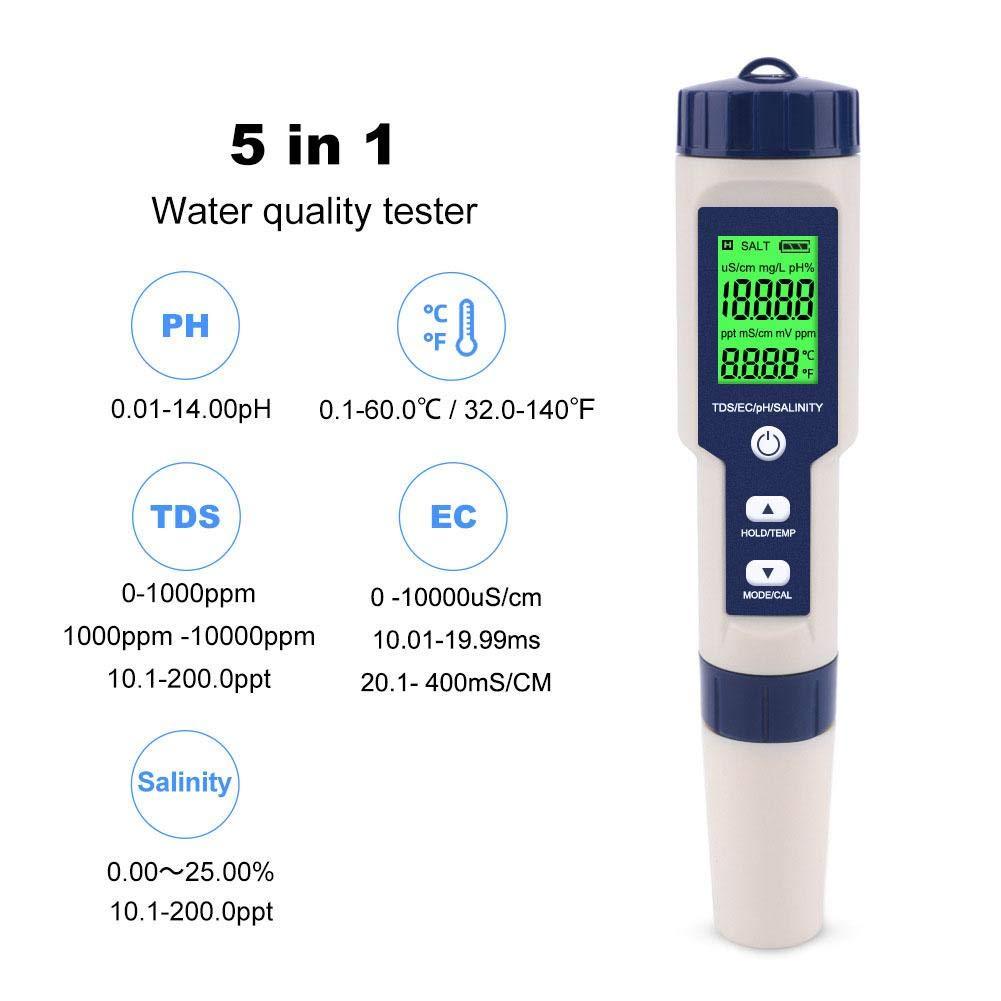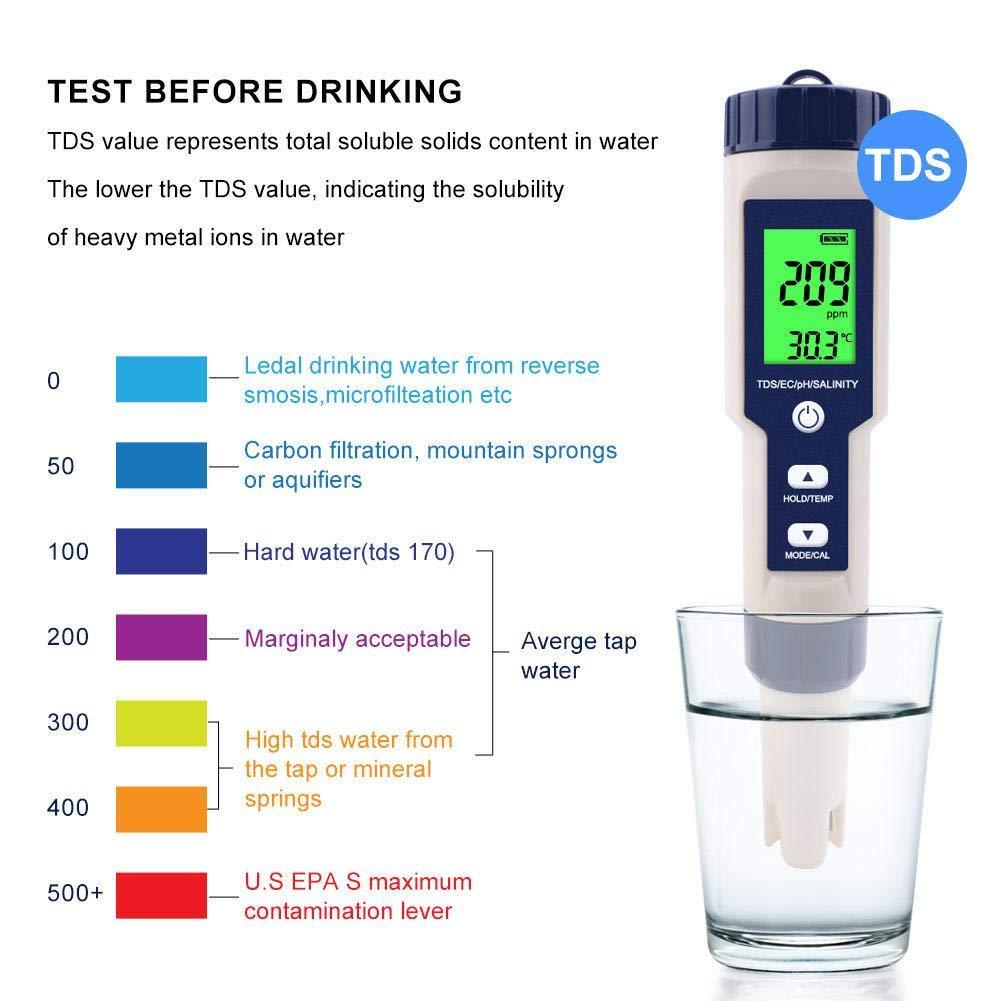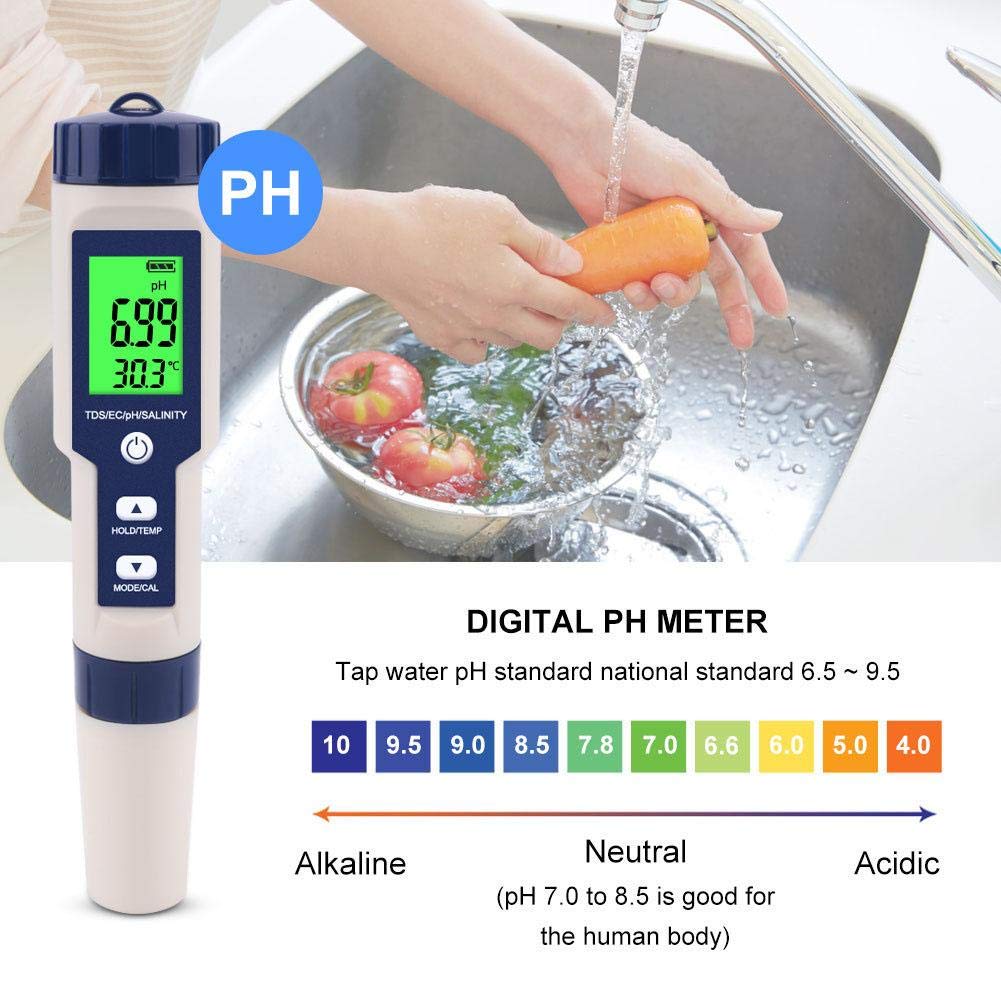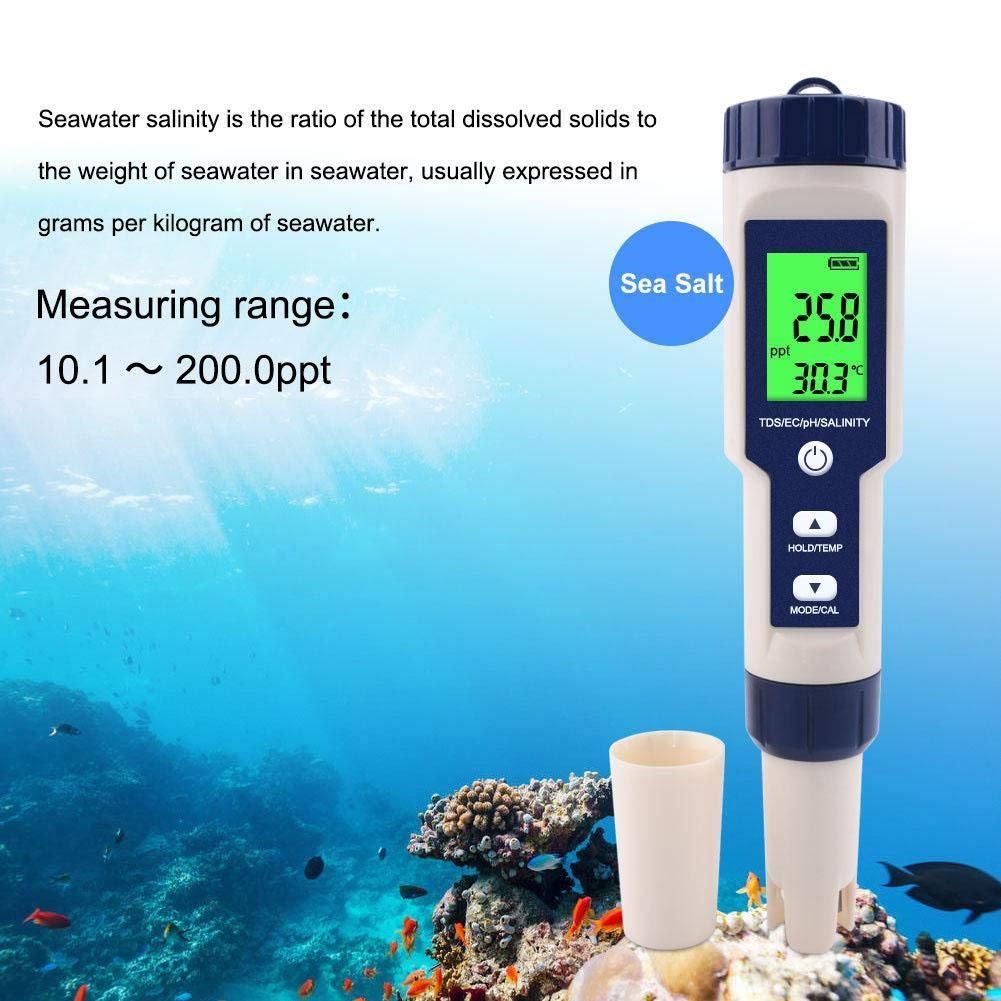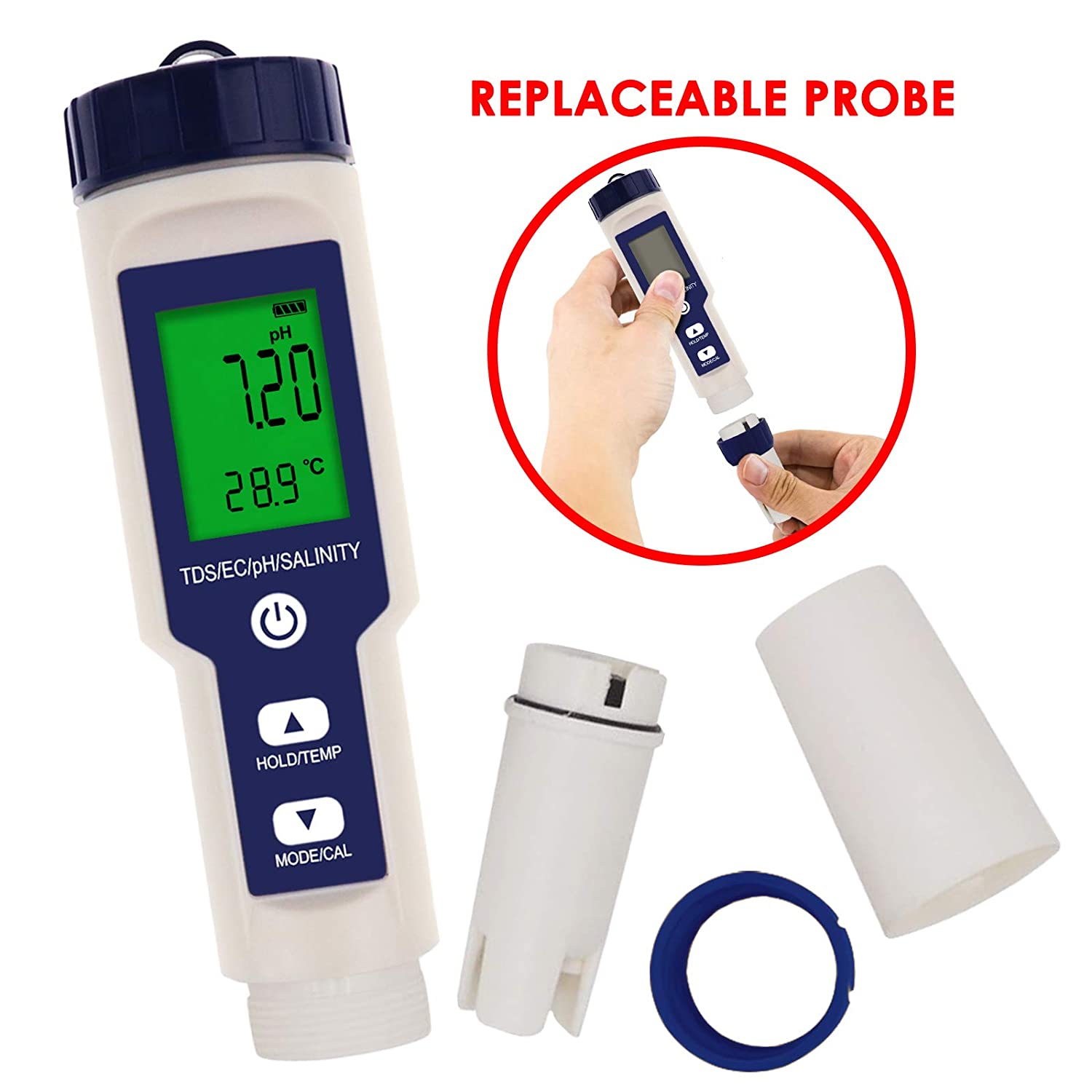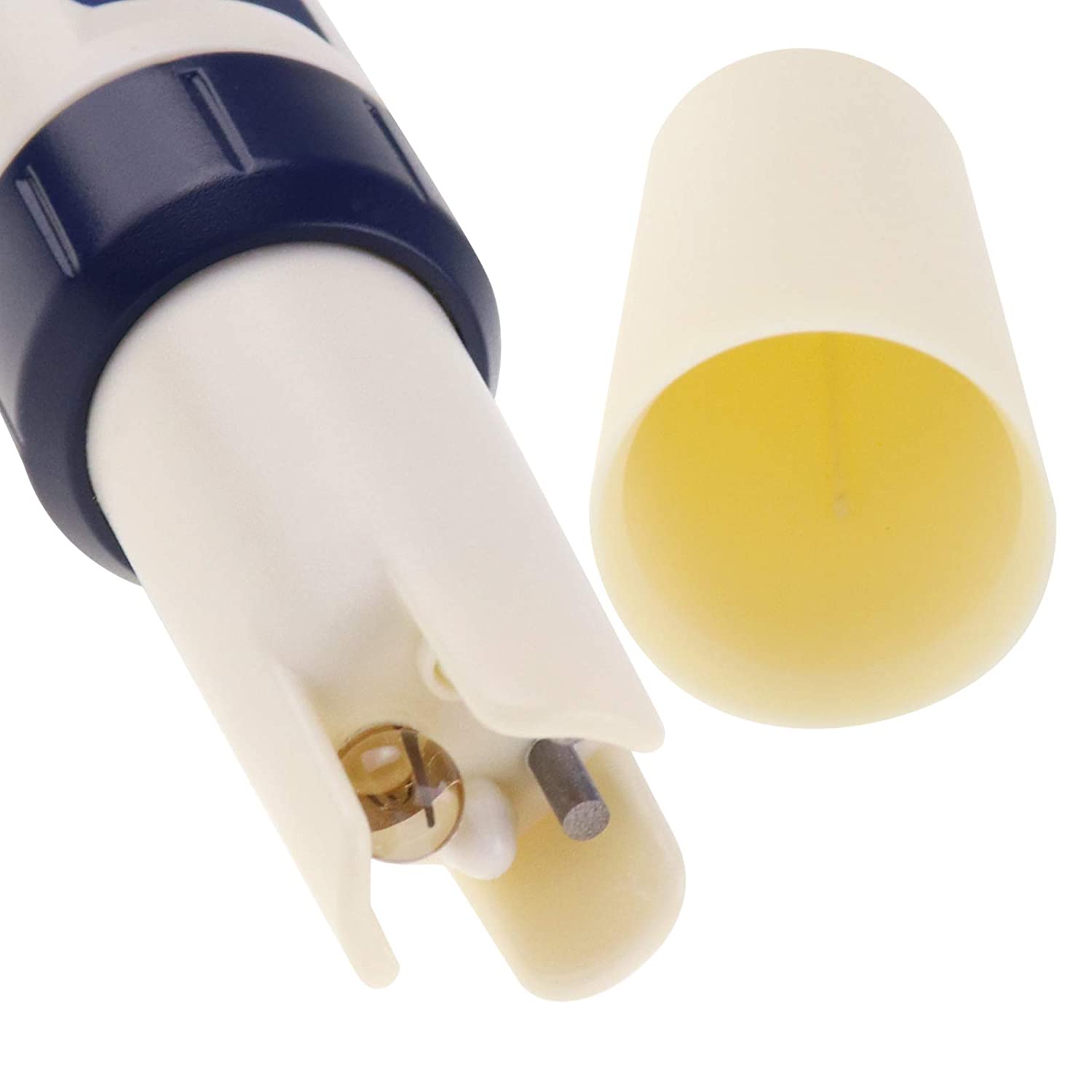 5-in-1 Digital pH Meter with TDS /EC /Salinity /Temp
✔ PH TDS EC Salinity Temperature Tester -- The 5 in 1 multifunctional water quality tester measures PH, TDS, EC, salinity, and temperature. High performance, pen shape design, fast numerical stability, and accurate calculation result.
✔ Replaceable Probe Convenient to Use -- IP67 waterproof grade, can still be used when dropped into the fish tank, more convenient to use. The probe can be replaced, automatically calibrated, high precision, easy to operate.
✔ 5 Minutes Automatic Power Off Function -- Support for backlight, 5 minutes automatic power-off function, lightweight, small size, easy to carry. Suitable for aquaculture, drinking water, swimming pool, aquarium, food processing, laboratory, paper industry, etc.
✔ 10.1-200.0ppt Seawater Salinity Measurement -- The seawater salinity can be measured. The seawater salinity is the ratio of total dissolved solids to the weight of sea salt in seawater. It is usually expressed in g/kg seawater and the measurement range is 10.1-200.0ppt.
✔ 0.5g/L Light Salt Salinity Can Be Measured -- Light salt salinity can be measured. Light salt refers to light water with a salt content of less than 0.5g/L. The measurement range is 0.00-25.00% and the accuracy is 0.01-5.00%, 5.10-25.00%.