Feature:
1.There are two sizes of solar crystal lights to choose from, 1.8CM, 2.5CM
2.It is automatically charged in the sun during the day and works at night,Suitable for garden, terrace, lawn, porch, gate, yard decoration
3. Super long working time, After being fully charged in the sun, it can work continuously for more than 8 hours
4. Waterproof, suitable for indoor and outdoor
5.There are 8 modes
Mode 1:Combination
Mode 2:In wave
Mode 3:Sequential
Mode 4:Slow Glow
Mode 5:Chasing/Flash
Mode 6:Slow Fade
Mode 7:Twinkle/Flash
Mode 8:Steady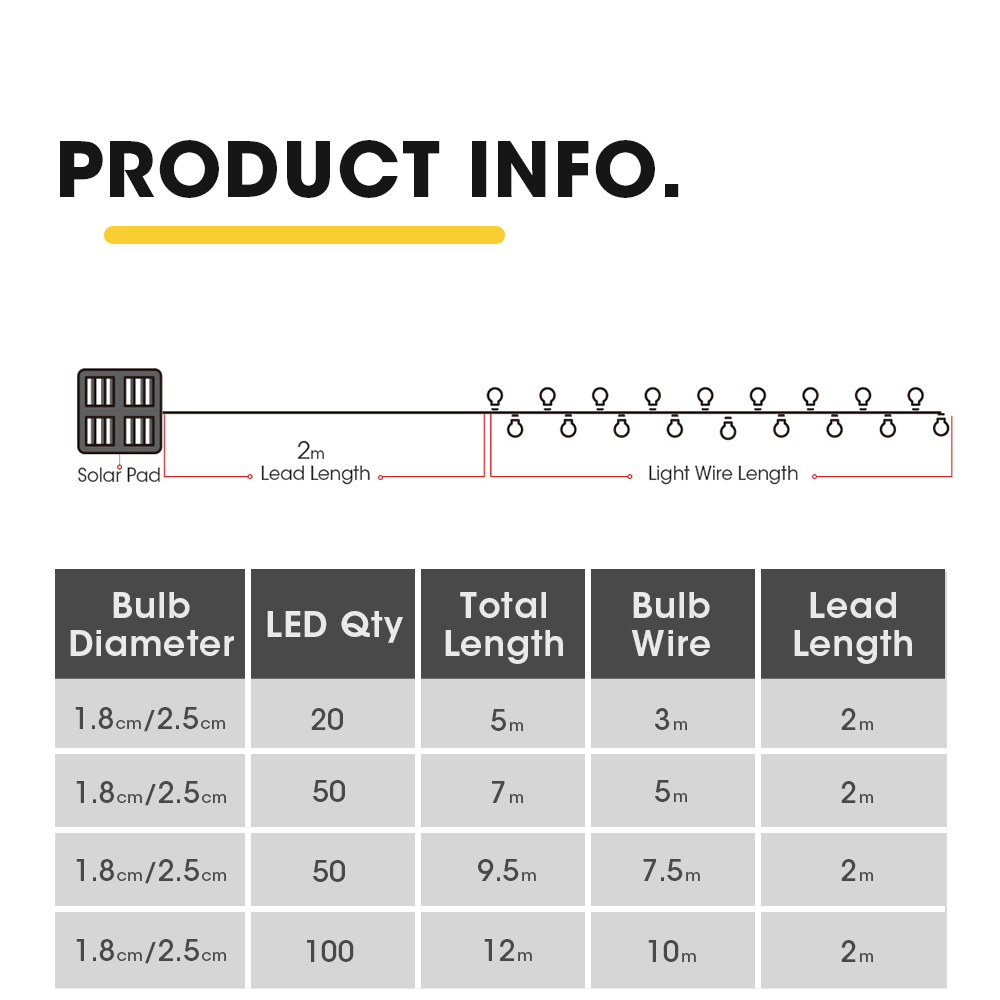 Specification:
1. Light color: Warm White/Multicolor/White
2. Battery: built-in 600mAH NI-MH battery
3. Lumens: 100LM
4. Charging time: 6 hours
5. Working time: 8-10 hours, total working time more than 10,000 hours
6. LED quantity: 20pcs/50pcs/100pcs
7. Battery: 1.2V 600MA
8. Solar panel: 2V 100MA
9. Life time: 5000h
10. Working temperature: -20 -60
11. Length of String: 5M/7M/9.5M/12M
12. Length from Solar panel to first stake: About 2M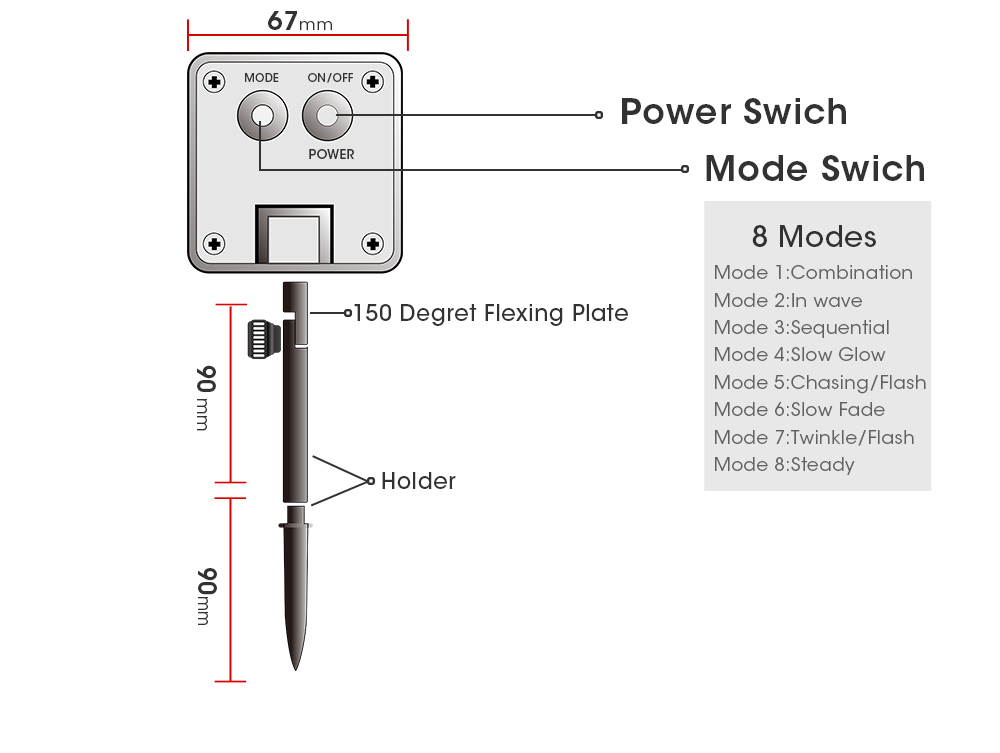 Package Included:
1 x Solar Panel
1 x Spike
1 x 20/50/100 LEDs Solar String Lights

Note:
The length of the wire refers to the total length of the wire, not the length of the bulb wire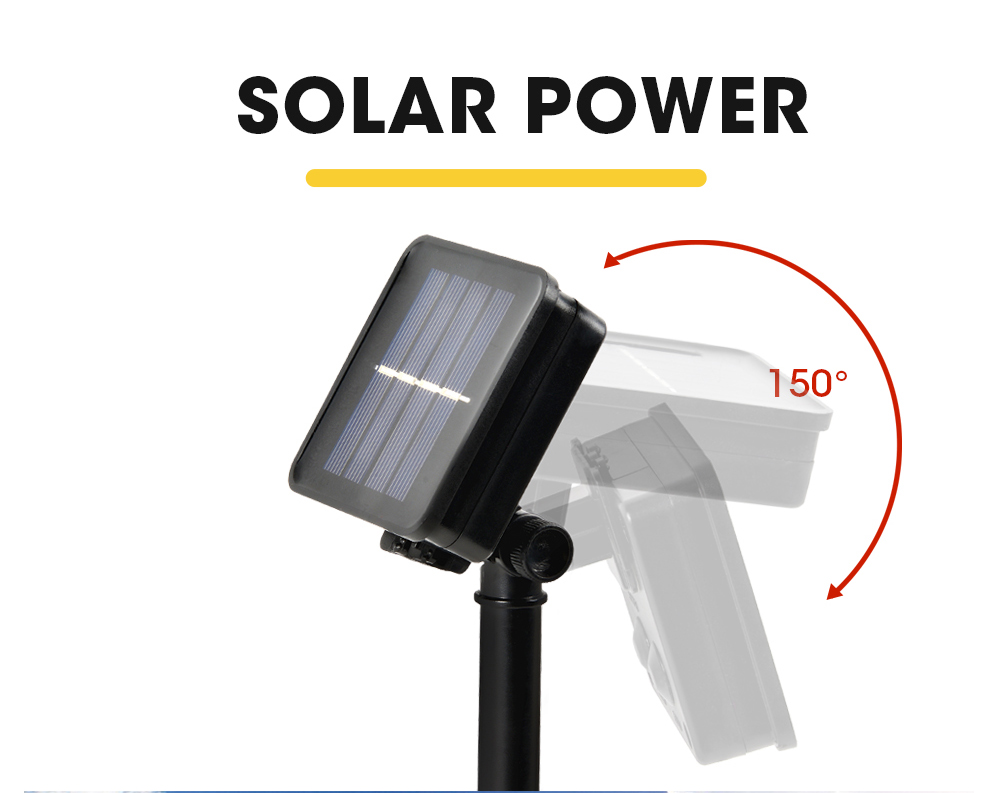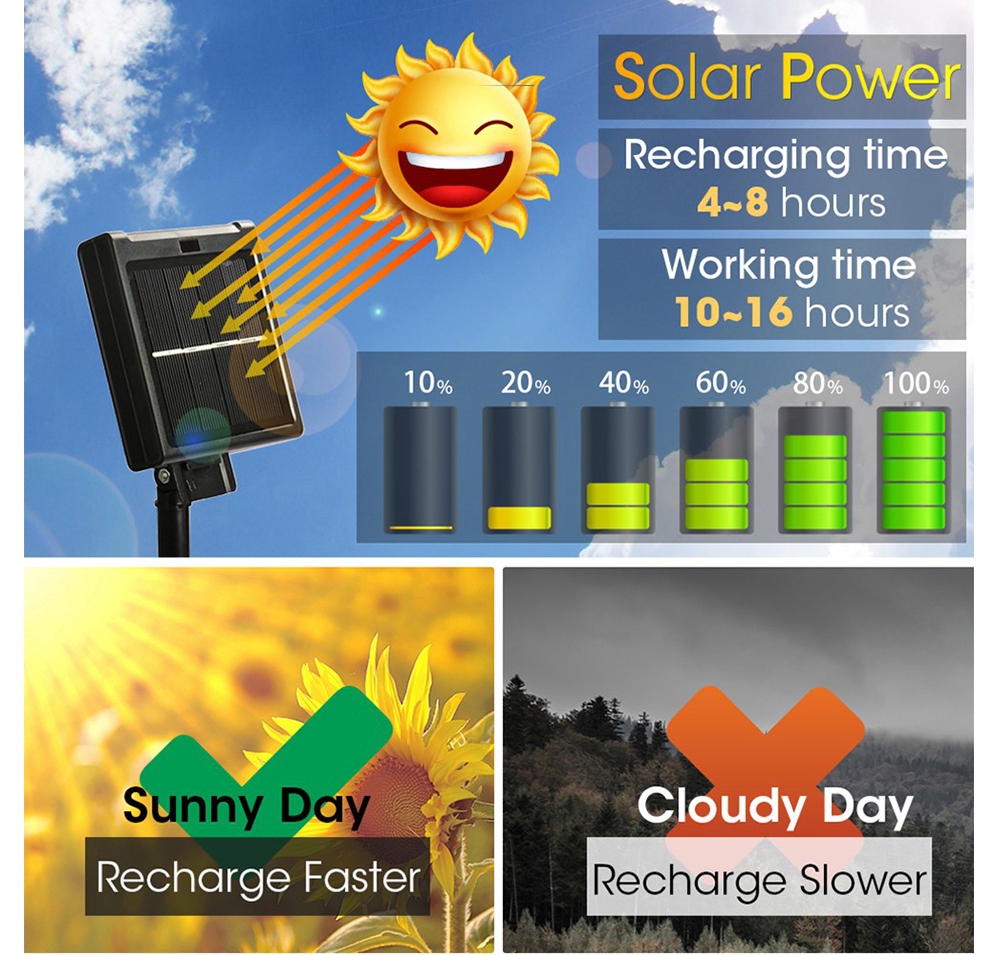 What should I do when I receive the string light?
Step1: to recharge your battery with sunlight or room light.
Step2: Flip you're the solar panels to face down. (due to the light will automatically turn off facing the light)
Step3: Press the power button to test your lights, if the lights aren't working properly please contact us first.
Thank you.