This is a mysterious forest story leading to another world !
💡Inspired from Claudia's romantic project 'Be still and listen'.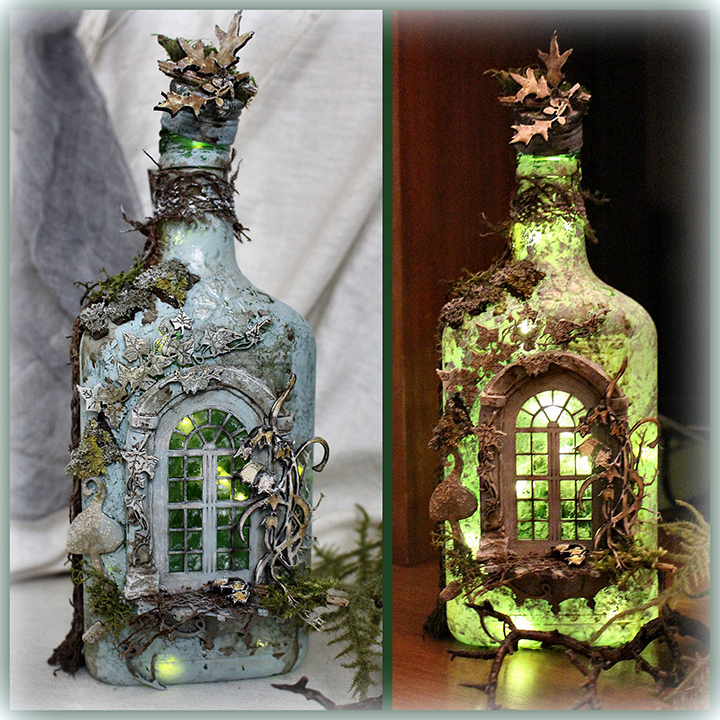 We create a illuminated mixed media bottle in shabby chic style with some natural structures.  I love it to use only a few colours and let structures speak for them.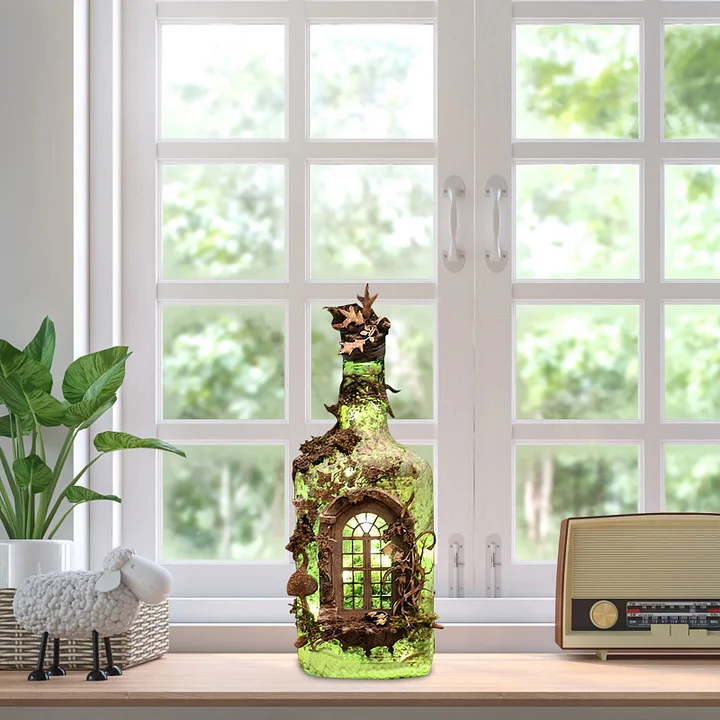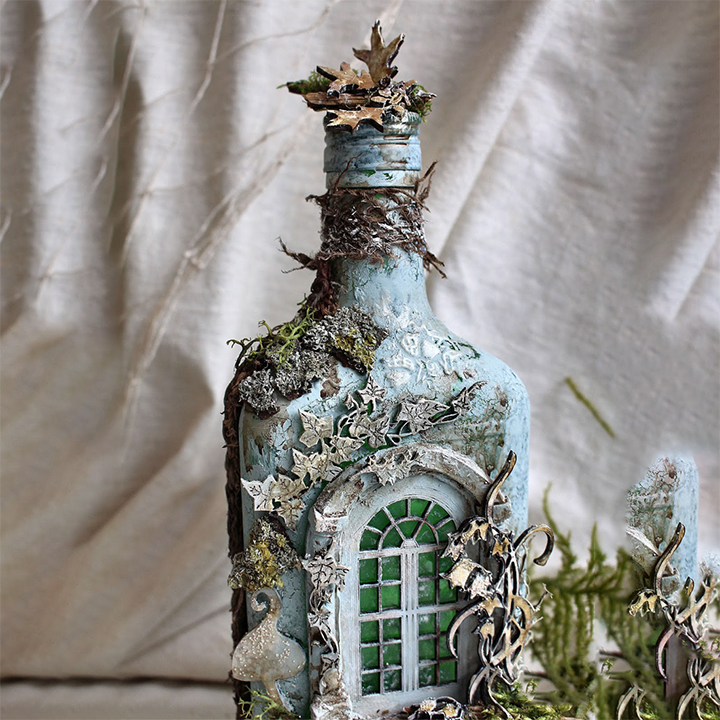 Russian Revival Style Window is simply beautiful, but we would use it as door with more liveliness. We used a silicone mould with air modelling clay, but only the outer frame. These cast was glued with construction adhesive on the MDF shape.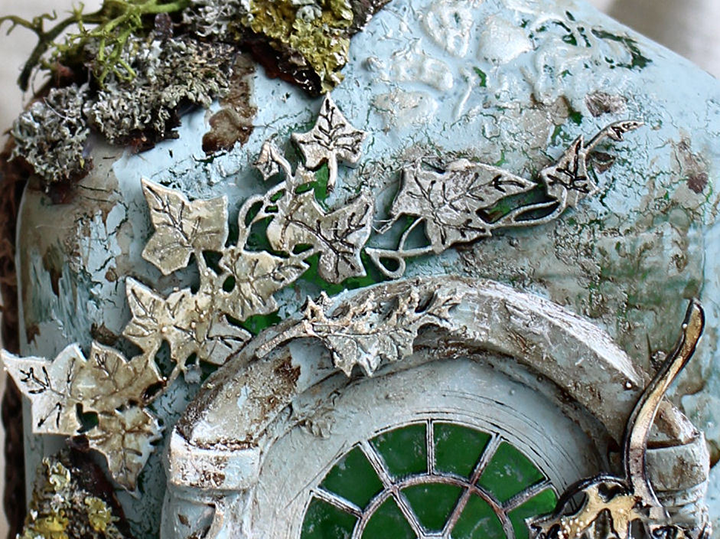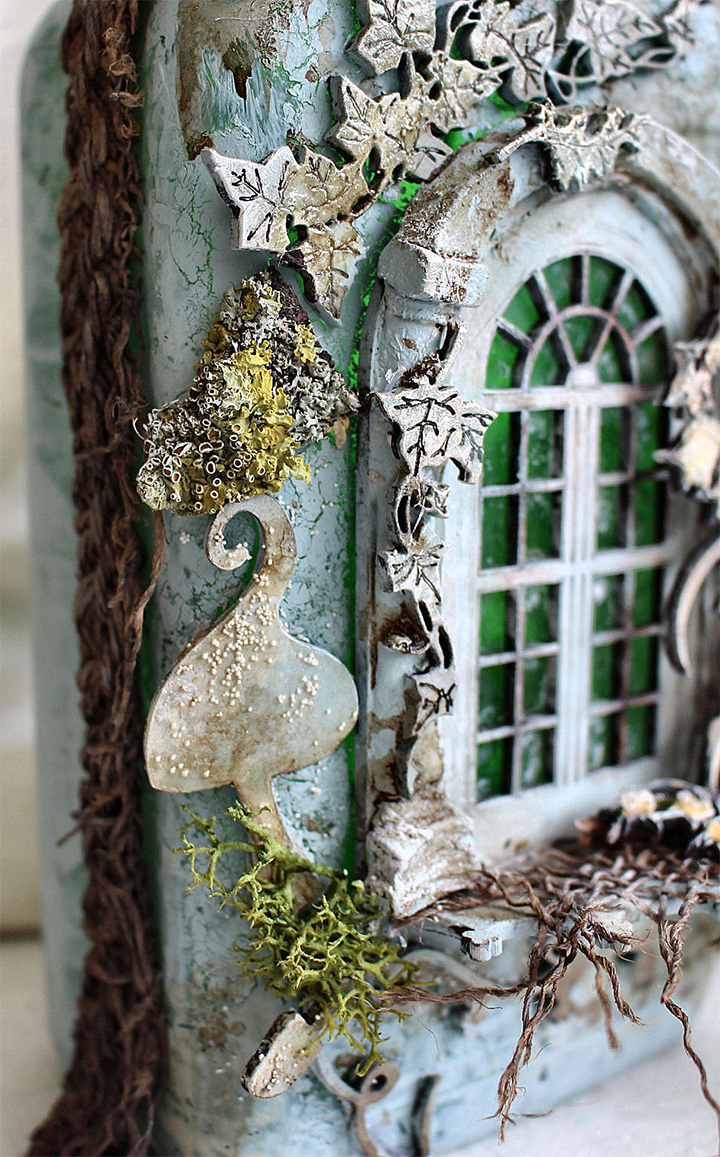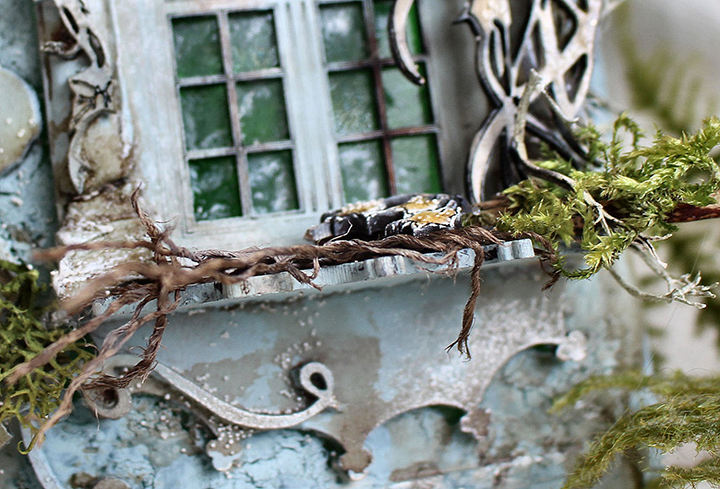 This bottle also has a light source, and the whole bottle will be very amazing when it is bright.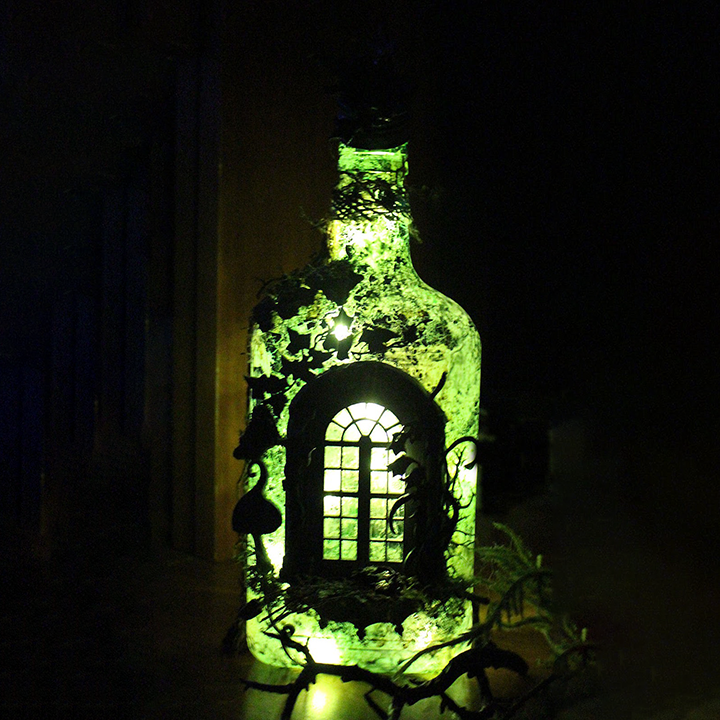 Perfect home decorations bring you an immersive experience and give a perfect gift for your friends.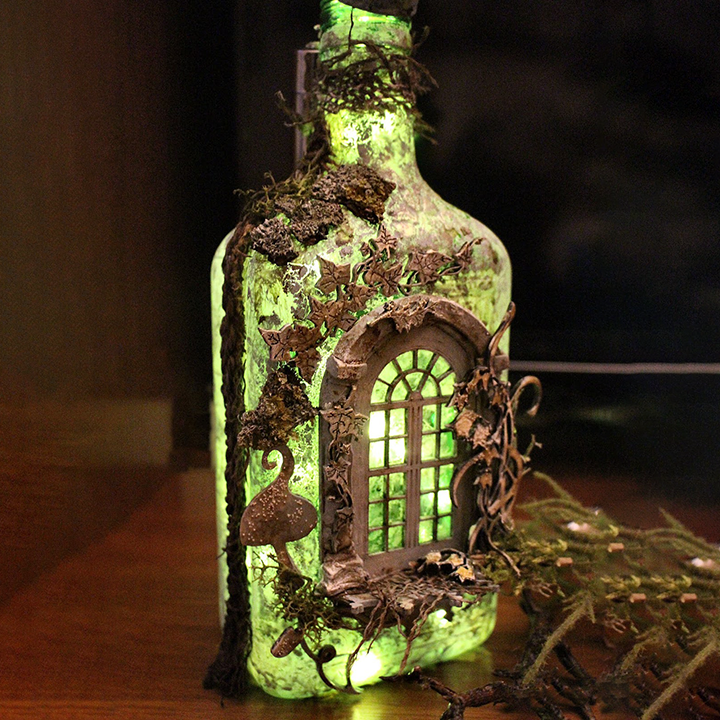 Size:10cm * 5cm * 22cm, as the picture shows.