When the sun shines on the suncatchers.
My room is full of a beautiful rainbow.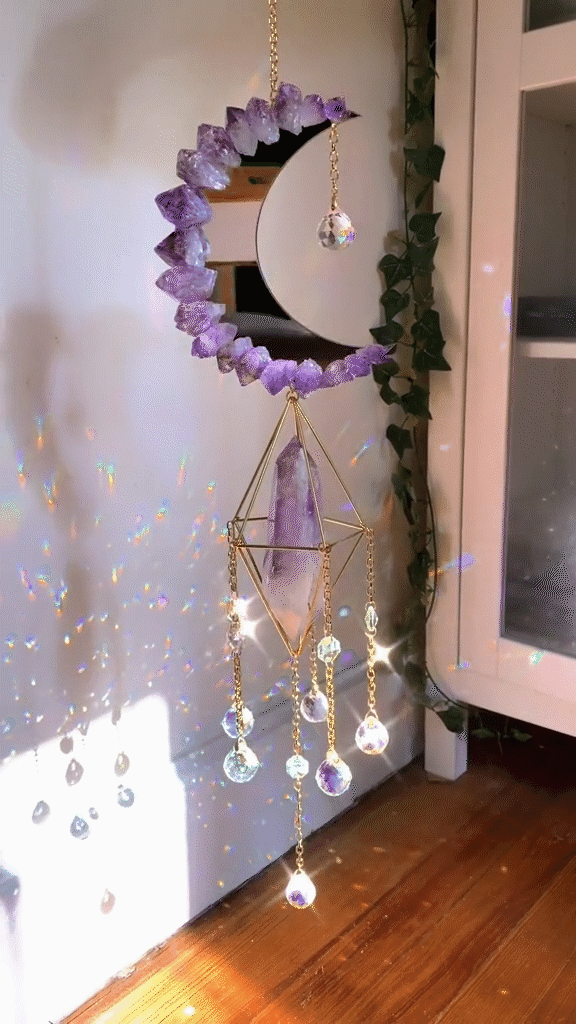 You will surprisingly find an easy method that keeping you in a cheerful mood by seeing these flecks of light and rainbow around you once you wake up in the morning!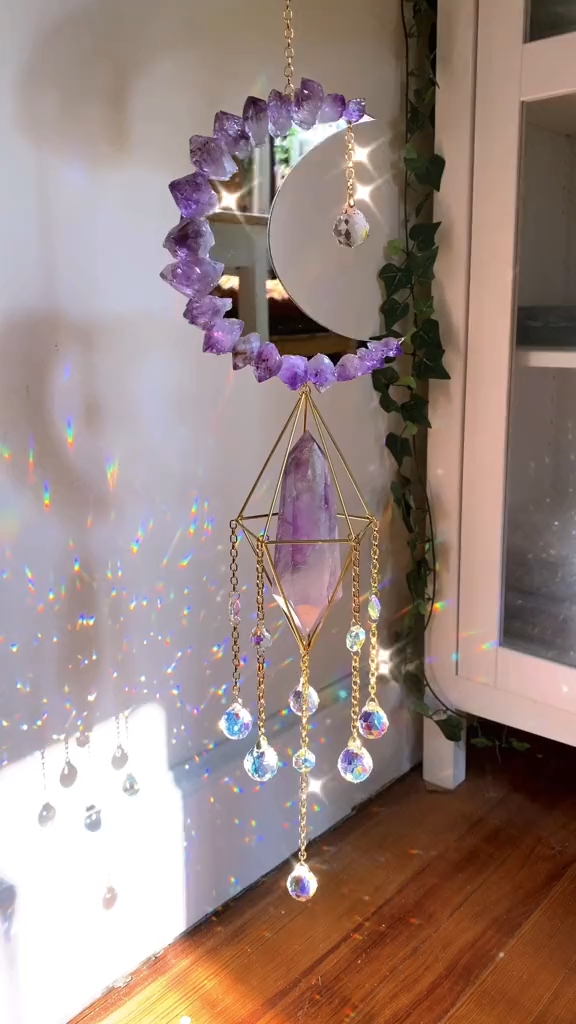 These beautiful and sparkling crystal hangings are handmade by myself and I hope they light up your day!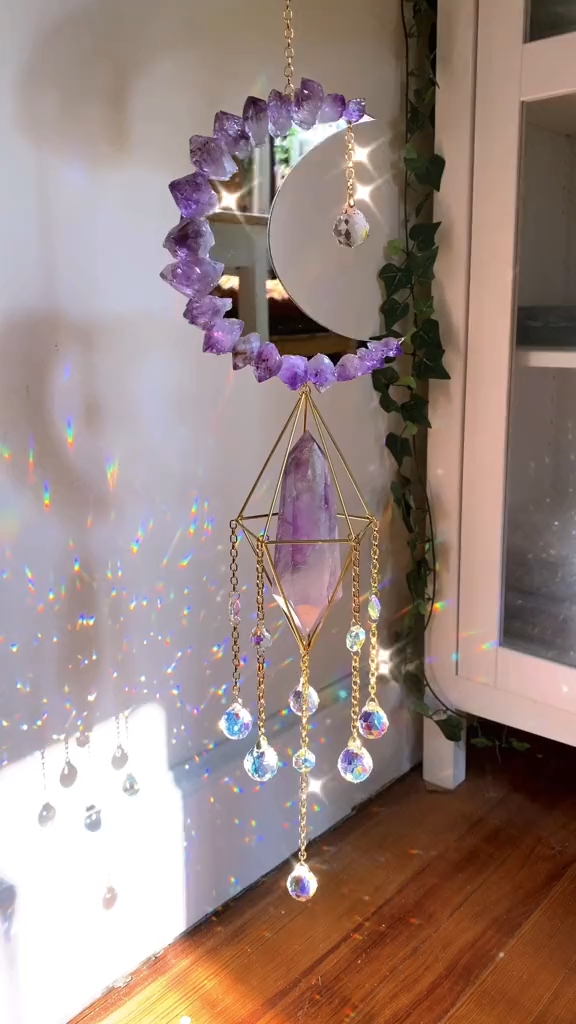 Each crystal, ect is handmade by me. While I take great care to recreate each crystal to look the same as pictured, there may be slight variations due to the handmade nature. There may also be slight differences in color due to different computer /phone screens, brightness, natural differences of the materials used, etc.Specific in-kind shall prevail.
Package include:1 * Aurora Crystal Suncatchers