Hand Blended Hydrangea Wreath. Made with artificial hydrangea flowers in autumn orange, brown, and burgundy colors. This is a handmade wreath using artificial blooms with hydrangea leaves on a natural grapevine base.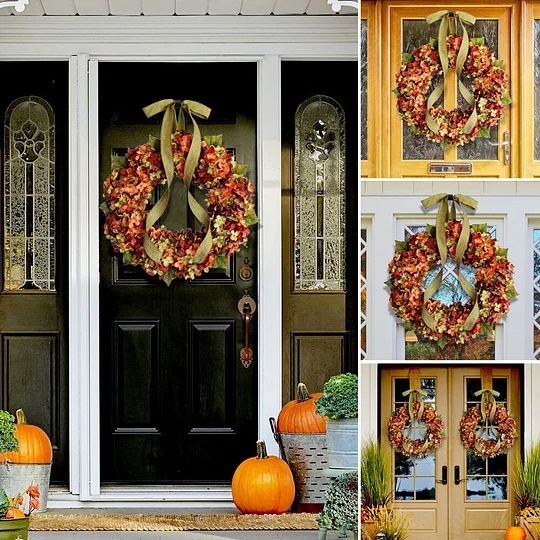 The wreath in the photo is a 20" diameter Hydrangea Wreath.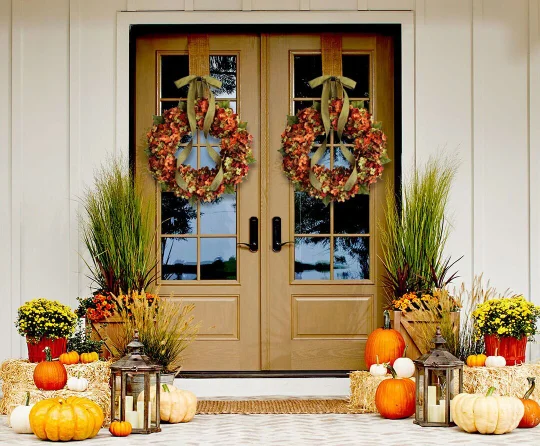 𝐇𝐢𝐠𝐡𝐥𝐢𝐠𝐡𝐭𝐬
• Handmade with authentic craftsmanship.
• Exceptional high-quality materials.
• Designed to be beautiful, crafted to last!
• Complimentary door wreath hanger.
• Complimentary UV resistant spray.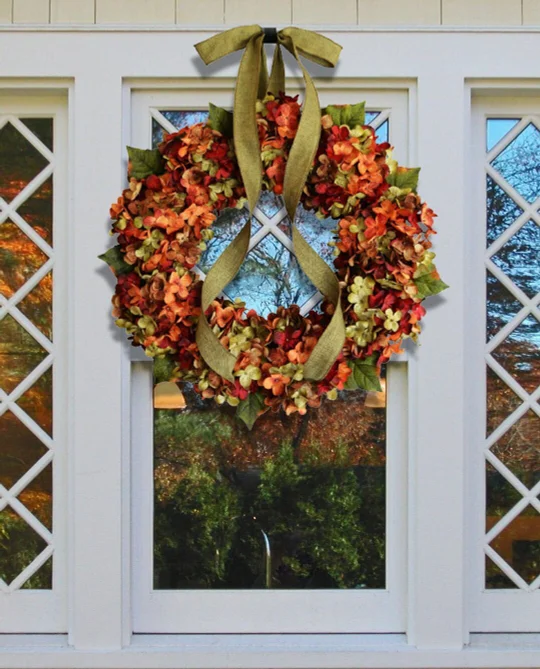 𝐖𝐫𝐞𝐚𝐭𝐡 𝐒𝐢𝐳𝐞𝐬
• Medium:11.81*11.81*0.78inches
• Large:15.75*15.75*0.78inches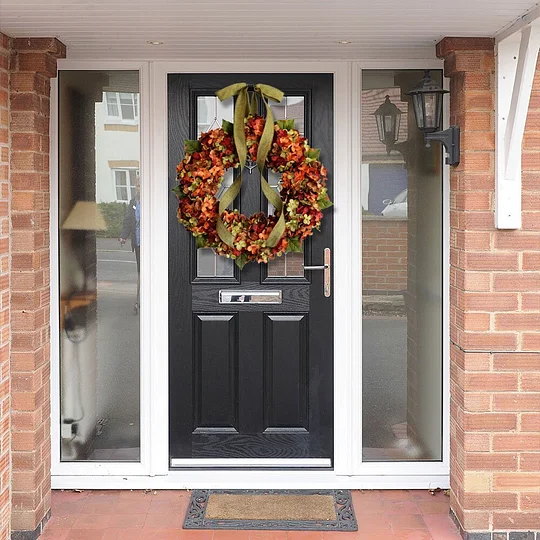 𝐃𝐢𝐬𝐩𝐥𝐚𝐲
• Recommended for covered area outdoors or indoors.