BABY WATER MAT
Are you looking for the perfect mat to keep your child entertained for hours on end ?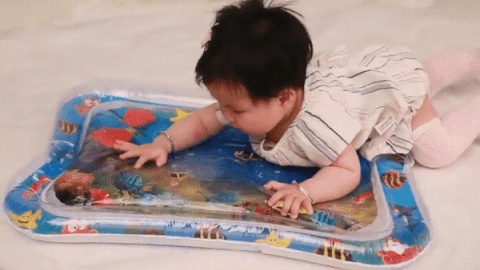 Help your child's sensory-motor development and give them the perfect sensory experience with this adorable Baby Water Mat!

How it works :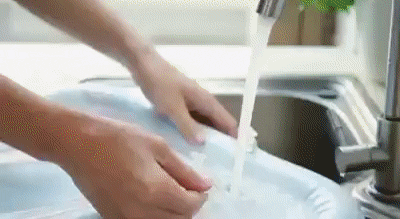 IMPROVED
Encourages Healthy Development : Our Baby Water Mat helps strengthen the baby's leg and arm muscles to prepare to crawl.
Baby Water Mat is an essential tool for developing solid head, neck, and shoulder muscles as well as enhancing hand-eye coordination, fine motor, and social skills.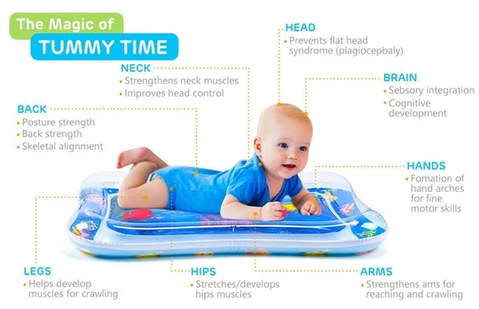 What are the benefits :
Develop Essential Skills!
✔️Neck - Strengthens neck muscles, improves head control

✔️Head - prevents flat head syndrome (plagiocephaly)

✔️Brain - provides sensory stimulation & cognitive development

✔️Arms - strengthens arms for reaching and crawling

✔️Hips - stretches/develops hip muscles

✔️Legs - helps develops muscles for crawling

✔️Back - posture strength, back strength, skeletal alignment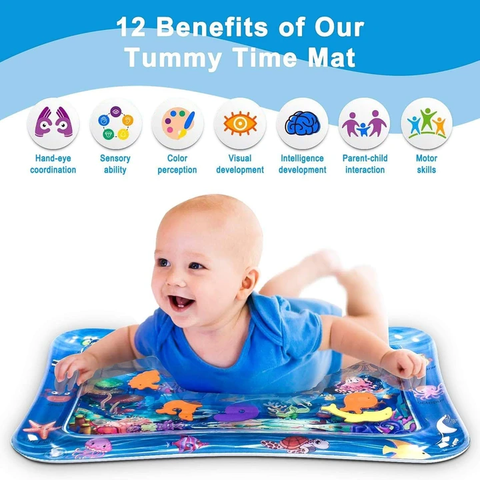 Features:
Fun & Entertaining: Our Tummy Time Mat has colorful marine animal toys that will appear to be moving due to the water effect. Your baby will be attracted by the colors and movements and have a great time playing on the water mat.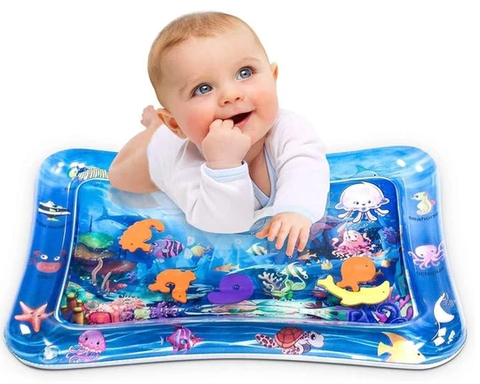 Easy To Use: Simply blow up the edges, fill up the water value, set it on a safe space, and let the fun begin!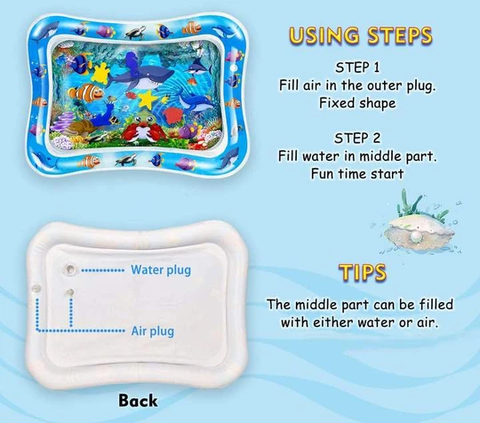 Built To Last: The tummy time mat made of thick PVC and leak-proof material. It is also environmentally friendly and BPA-free.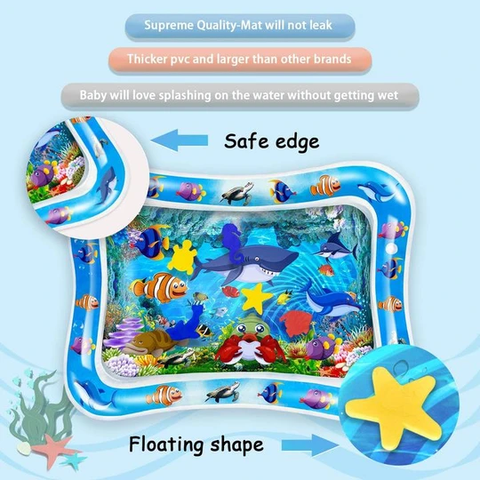 Specification :
Material: 0.3 Food Grade 16P Environmental PVC
Age Range: Newborn to 24 Months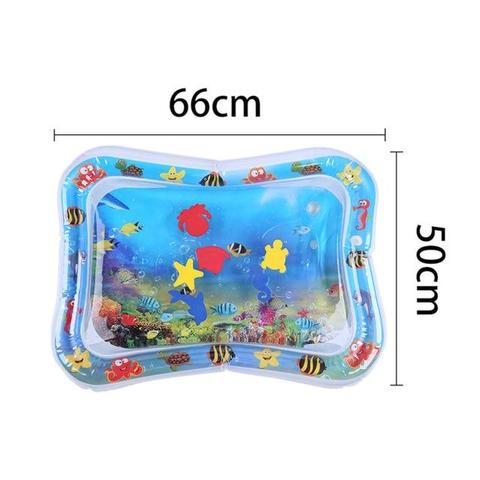 Package Include :