Anyone can give a boring old toy to a child as a gift. However, it takes a special mom, dad, grandparent, or friend to give a super-cool, magical gift like this Bubble Blowing Camera Toy!
This charming little gadget lights up, plays music, blows, bubbles, and enhances creativity within a child's heart. Kids love to pretend and this toy helps them explore the field of photography in a very special way.
It's the perfect outdoor toy or it can be used indoors, if you prefer.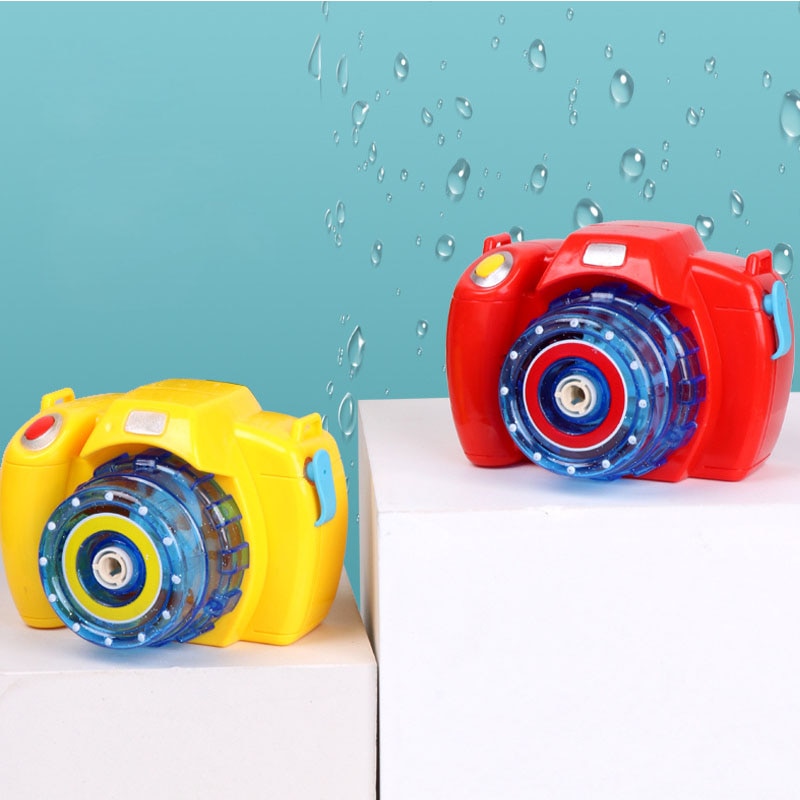 High Quality Toy: Made of good quality material, eco-friendly and safety for playing with. You can rest assured that you can use.
Easily Use: According to the simple and convenient design concept, the convenient and quick way to use, add fun to your child.
Perfect Novelty Gifts: Use toys for multi-level people, you can give it as a gift to your family or friends, and your children, give them a surprise.
How To Use:
1. Install the battery
2. Pour in the bubble liquid
3. Press the button
Specifications:
✓ Shape: Camera
✓ Material: ABS
✓ Color: Yellow, Red
✓ Size: 1298.5cm/4.73.53.3in''
✓ Characteristic: Non Toxic, No Spill, Flashing lights and Music
Included:
— 1 X Bubble Blowing Camera Toy