🔥Hang this wreath on your front door and stir up a bit of wreath envy in your neighborhood! 🍂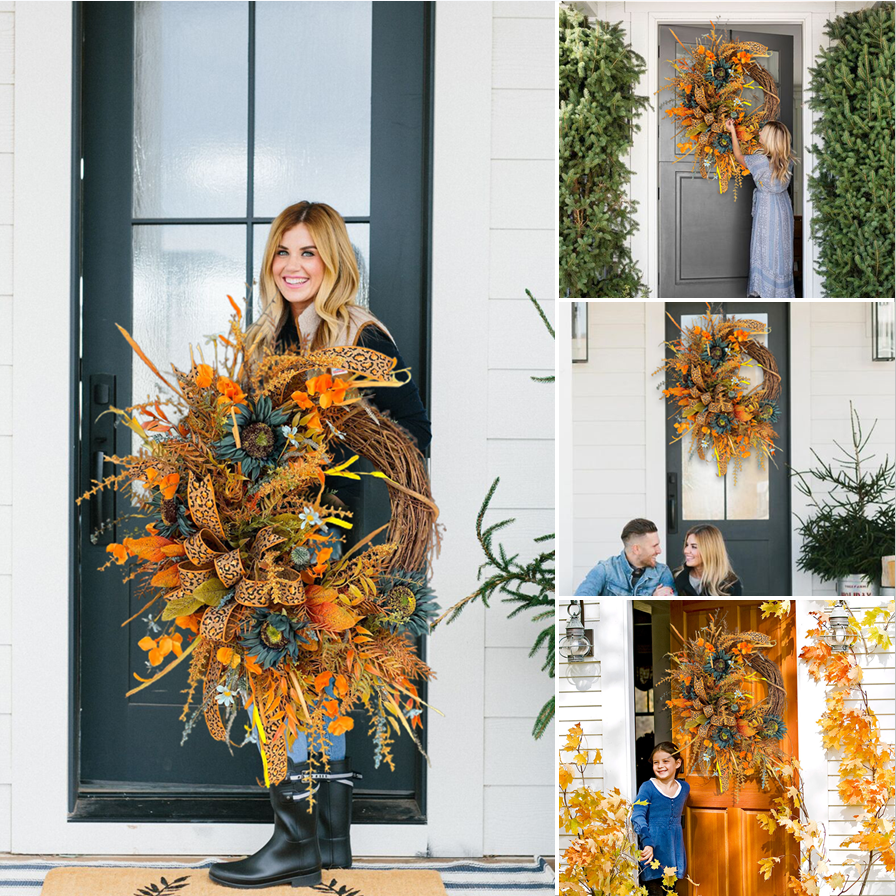 Don't forget this will make a great GIFT for a Birthday, Wedding, Housewarming, Christmas or just to brighten up someone's day. 😍This beautiful autumn wreath is sure to put a smile on your visitors' faces, and it can be sent to you now!

UPDATE:(Due to high demand, our official price for this product is low, so order now while supplies last!)Again, there are 3 days left for the event, and we will return to the original price after 3 days.✿
❤️I have all the detailed pictures you want!!!! Our aim is to let customers buy with confidence! ! !❤️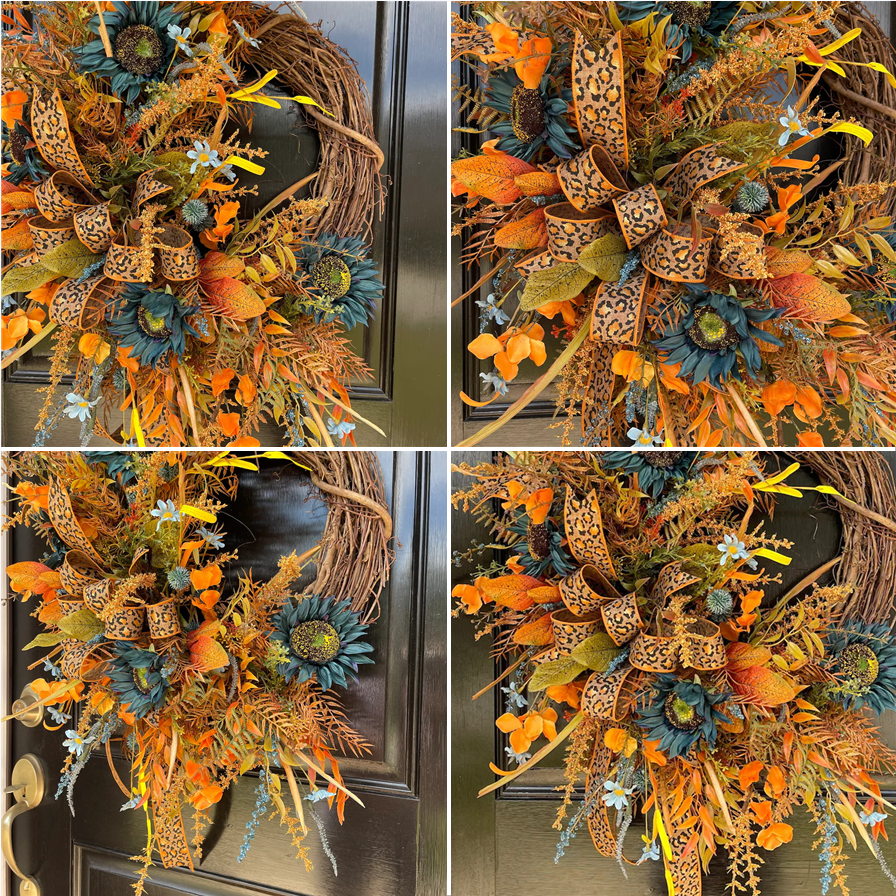 Focus:Handmade👋
📐size:Approximate measurements: 15.7"H x 15.7"W x 4"D (measured tip to tip).Designed on an 13" grapevine wreath.)
🍂The perfect gift: This beautiful Sunflower Wreath for Front Door is perfect for friends or family!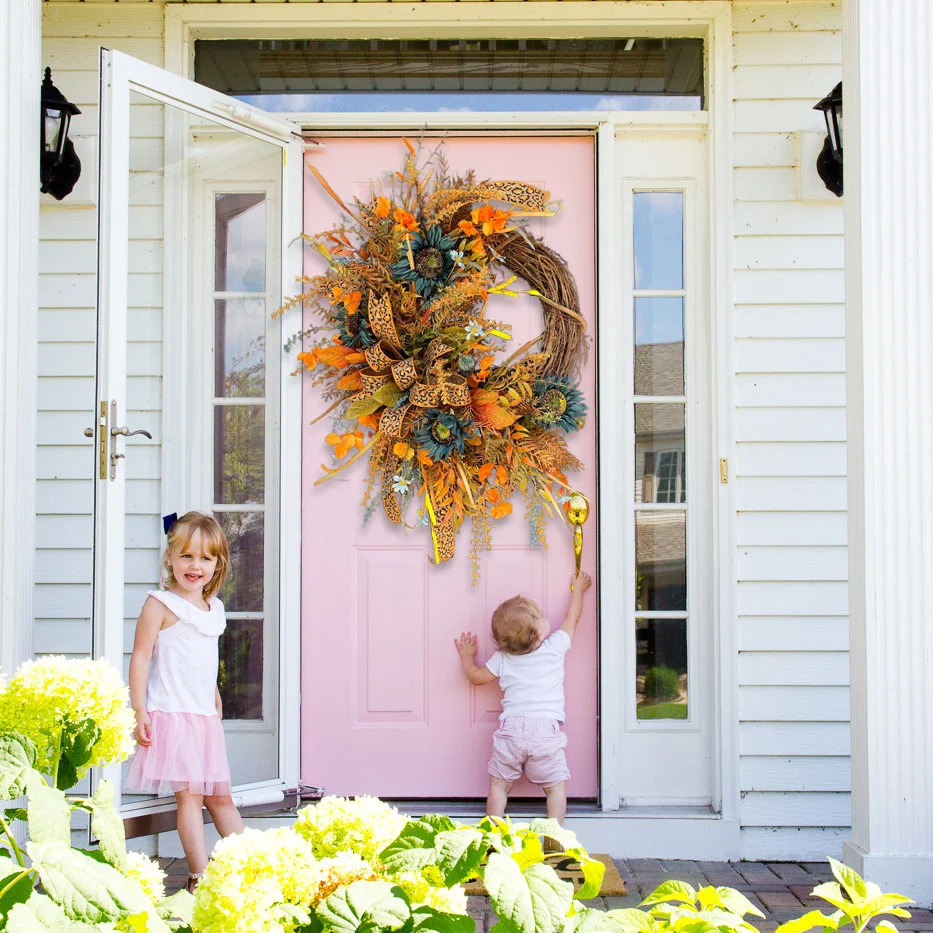 Feature:
🍂The casual charm of a wreath covered in gorgeous sunflowers and Cheetah-colored floral pattern bow is perfect for fall decorating.
🍂The combination of unique foliage and winding vines adds even more French country charm. Sweet teal sunflower add a pop of contrast.
🍂It's finished with a beautiful mixed ribbon bow and natural raffia. This lovely design is perfect for late summer and fall display.

⭐How to use⭐
Suitable for a variety of decor styles, perfect on your front door to create a gorgeous welcome or inside above a mantle, mirror or wall.
⚠️⚠️This wreath will maintain its beauty for years to come if displayed in a sheltered outdoor area ( out of the rain and strong direct sunlight) ⚠️⚠️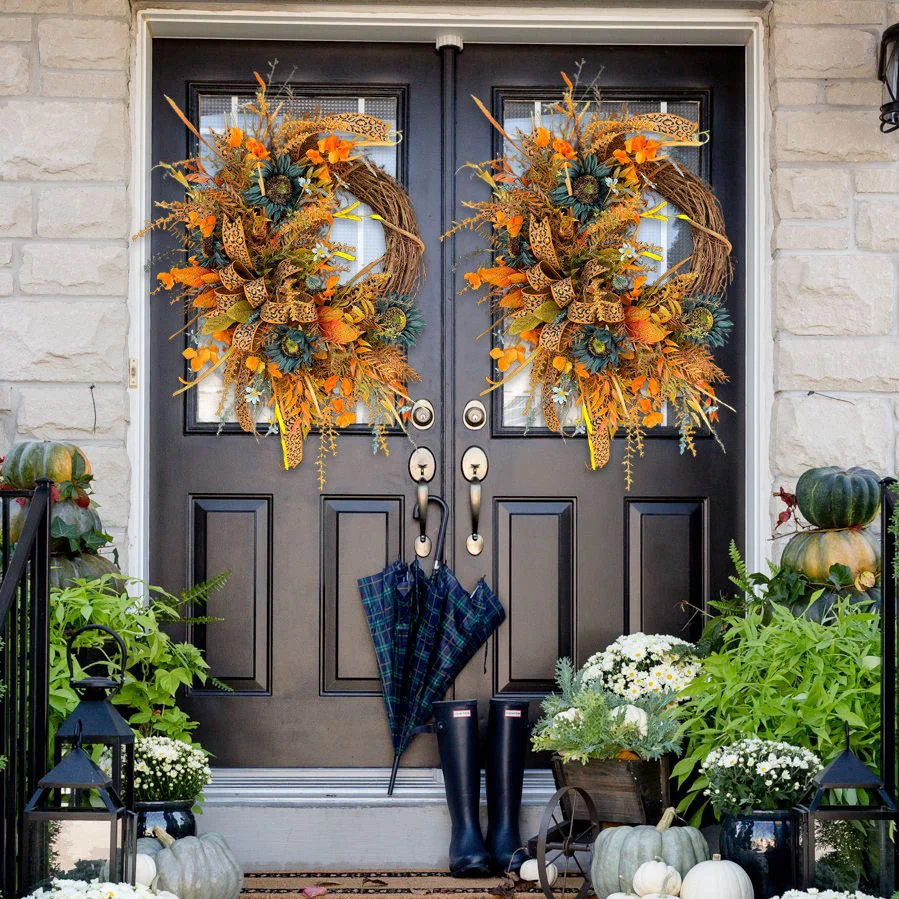 😍Because the wreath is so beautiful! I hung it on my doors and windows, and everyone who passed by my house stopped to admire my decoration.😎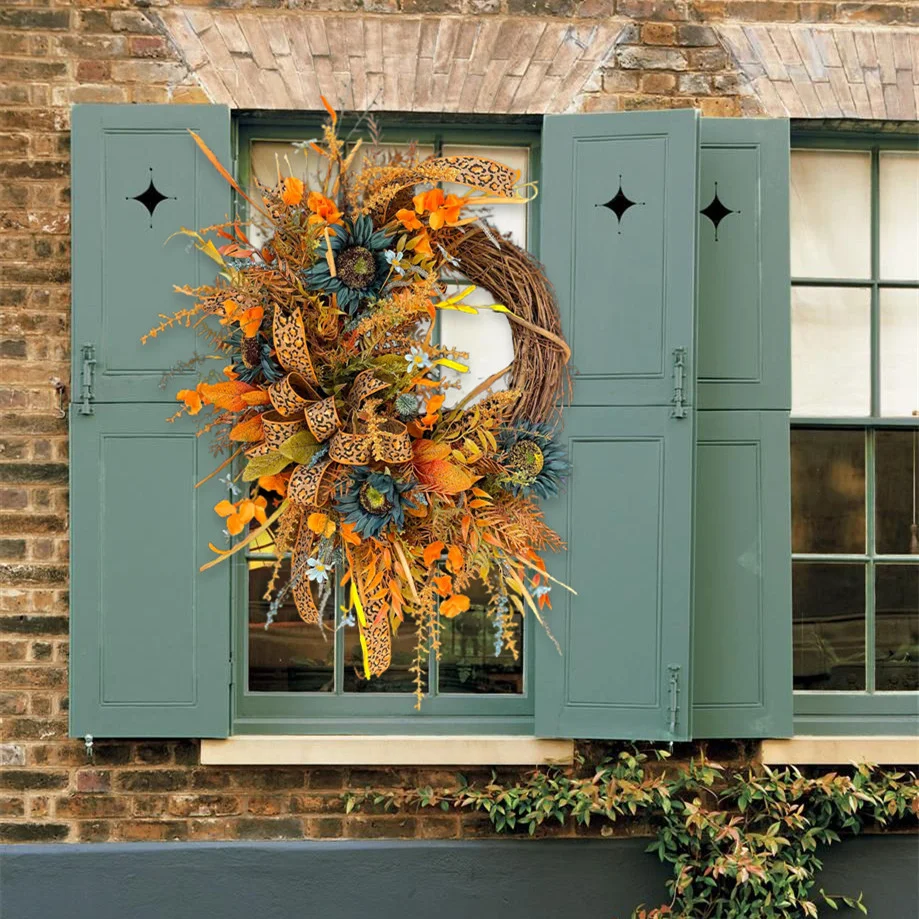 ~ What our customers are saying ~

"Your craftsmanship is so nice! Your customer service is over the top…."

"What a magnificent wreath! Thank you for taking the time to create the Fall wreath for my home. It's already up and ready for the holiday weekend. Thank you! Thank you!"

"Absolutely Beautiful! Exactly what I wanted - Thank You!!!"

💕This Front Door Year Round Wreath is a perfect addition to your door and window.💕
UPDATE: Due to high demand, our official price for this product is low, so order now while supplies last!
I will never sacrifice quality or use inferior materials! My goal is to always exceed your expectations.
💕Thank you for supporting.💕