The Dent Removal Repair Tool Kit has an amazing bridge design, created to reduce the risk of further damage. The new adhesive system design guarantees dent removal without the obnoxious sticky residue that other systems are known to leave behind. No chemicals or other toxic materials are included which will keep the original paint protected during the process. This is a paintless ding & dent repair.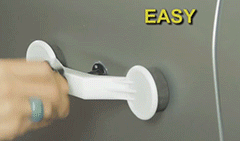 Features:
1. Included 5 pcs different size glue tabs + 1 pc knockdown, easy to use, everyone can use it.
2. Handle have a polygon design better for car repair.
3. Paintless repairing car dent body, does not damage the original paint.
4. Different size of tabs, can repair different size of the dent.
5. Not only can repair all kinds of cars, but also can repair refrigerator,washing machine,motorcycle dent and so on.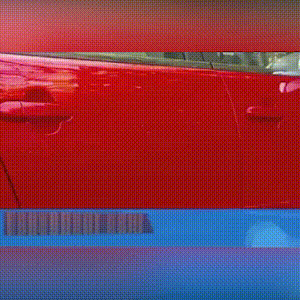 Specifications:
Color: Black + White
Package Weight: 134g
Detailed Size: As the picture show
How to use:
1. Clean damage surface with a damp clean cloth.
2. Put the glue to gun and heat(also it need about 5-10min ).
3. Pull the trigger and apply the drawing gasket with extruded glue.
4. Immediately place pad in the center of the dent and hold until sticks.
5. Place stem of pad through hole pulling bridge and screw knob.
6. Tighten knob until pad pops off.
7. Clean the surface.
Package Included:
1 x Bridge Puller
1 x Tap Down Pen
5 x Glue Tabs(Glue is not included)