NEVER SUFFER FROM COLD FEET AGAIN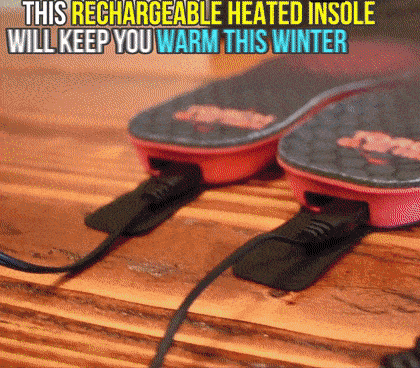 Do you constantly suffer from cold and / or sore feet? Then our heated insoles are the solution for you!
✔️ Our heated insoles are the result of the latest technology in the field.
✔️ With the intelligent heating system, the insoles are heated evenly. Warming up the feet has several health benefits, it improves blood circulation in the feet, helps against sore feet and relieves pain from rheumatic diseases.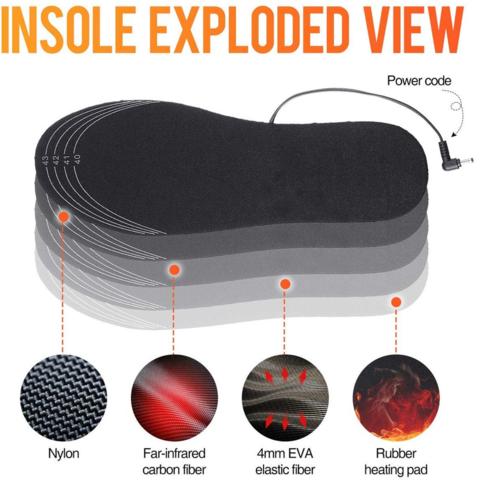 ✔️ Our heated insoles keep your feet warm in the cold winter, wherever you are or going, with these insoles your feet are always heated. In addition to being used in daily life, the insoles are also very suitable for hiking, winter sports, fishing or other outdoor sports.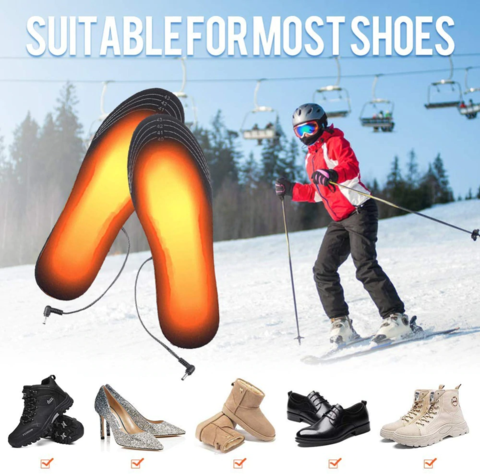 Highlights
✅ Warm feet means a warm body
✅ Heated between 40 - 50 degrees
✅ Also suitable for sore feet or rheumatic complaints
✅ Waterproof design and machine washable
✅ Stimulates the blood circulation in the foot
✅ One size for everyone, easy to cut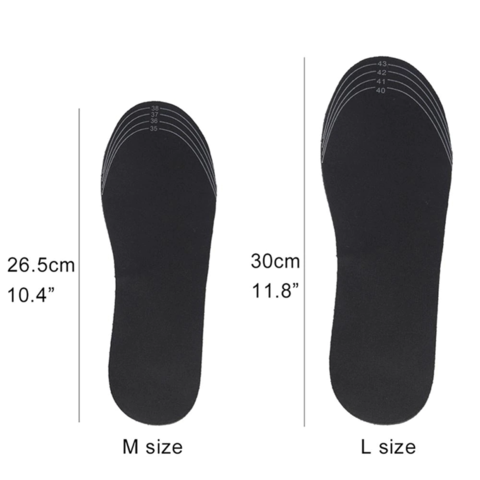 How to use ?
Always plug it into a power bank, PC, or power outlet while charging

Put the soles in your shoes

The soles are at the desired temperature within 2 minutes

Now you can enjoy warm feet for hours
Package List
1x Pair of shoes insoles
1x USB Cable