The perfect gift for Christmas, not only to add to the atmosphere but also to bring joy to the children in your home!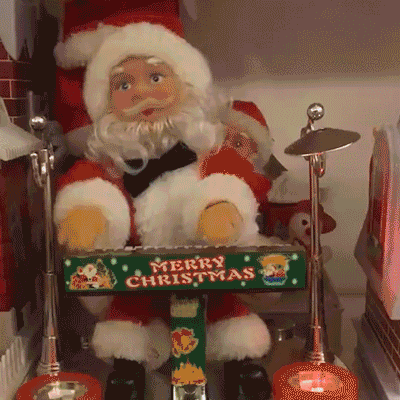 Animated Santa Claus is playing drums with music, which is a decoration that adds to the festive atmosphere.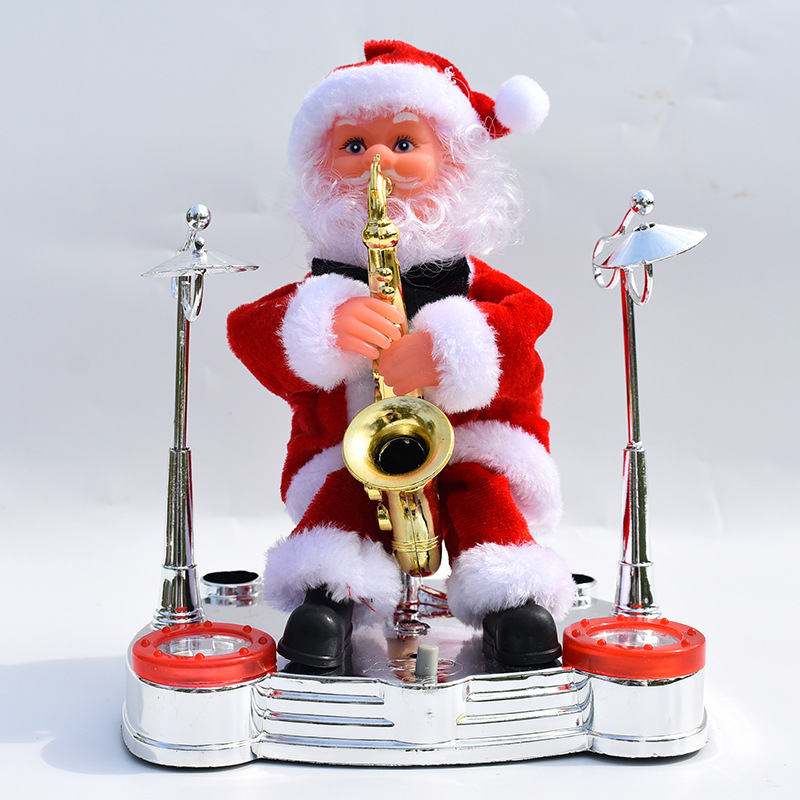 Features of the Climbing Santa :
Excellent Material: Electric Santa Claus Made of PVC and plush material.No pilling, no depilation, safe and durable, carefully clipped with strong stereoscopic sense. by Need 3 Pcs AA batteries
Unique Upgrade Design: Santa Climbing Ladder is upgraded on the basis of the ordinary model. It adopts a dual-track design and climbing the ladder has a long time. Santa Claus can play music and climb the ladder. It can be flipped when going down the stairs to create a strong festive atmosphere and to the children bring joy.
Christmas Decorations: A stunning eye-catching substantial decoration for your garden, roof, outside your home or business at Christmas time, By your tree or fireplace, Santa Claus is dressed in a traditional red suit, climbing, and singing.
Ideal Gift: The best Christmas gift for your children, friends, and family. Great ornaments to create a festival atmosphere, Its perfect size is quite suitable to hang in the Christmas tree or for indoor and outside decoration in parties.