Do you want to get out in your boat but it is just too sunny? Our sun shade canopy for inflatable boats makes your life easier by creating widespread shade across your boat.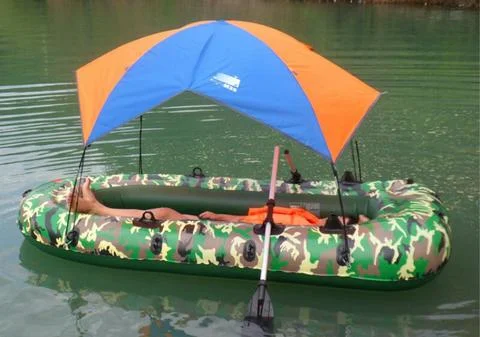 You can easily assemble and disassemble the boat canopy in minutes! Plus, the whole thing can be fit inside a tiny bag that is easy to carry and take with you anywhere.
-
You can have the boat sun canopy available anytime even if the weather takes a turn for the worse and affects your outdoor celebration. And you can fit it to all inflatable boat sizes.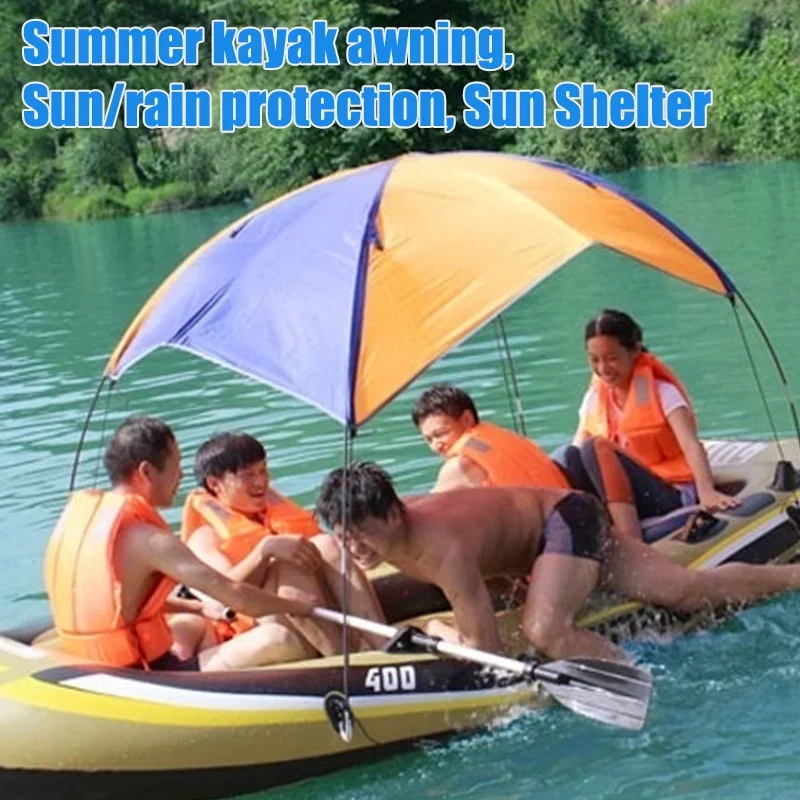 Features
Easy Set-Up - Our inflatable boat sun shade comes with all of the materials that you need to easily set it up. Within a few minutes you can easily disassemble and reassemble the sun shade.
Waterproof - We all know that rain can be unpredictable at times and if it happens to rain while you are out on the water, don't worry! As our boat sun shade canopy also acts as a canopy for blocking rain.
Multiple Scenarios - The sun shade canopy can be used for multiple scenarios, including kayaking, camping and simply having a picnic. As the sun shade canopy can be used on land as a regular sun shade.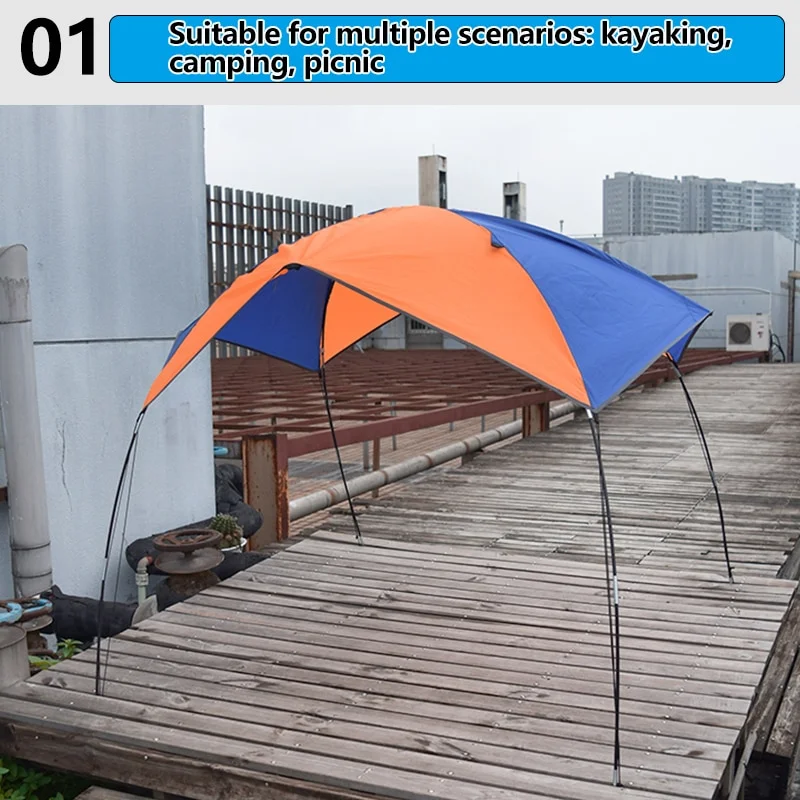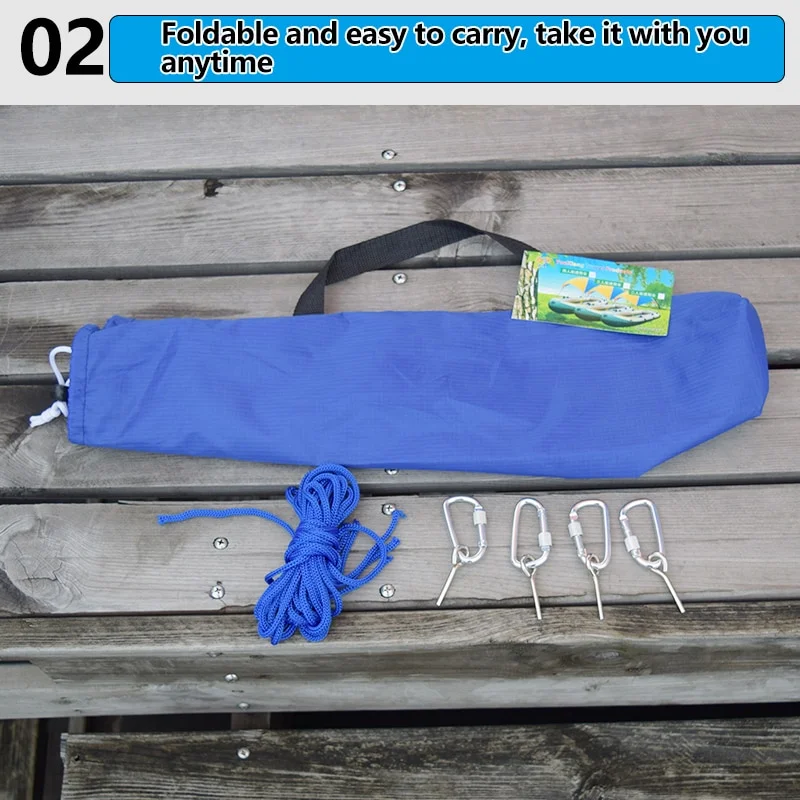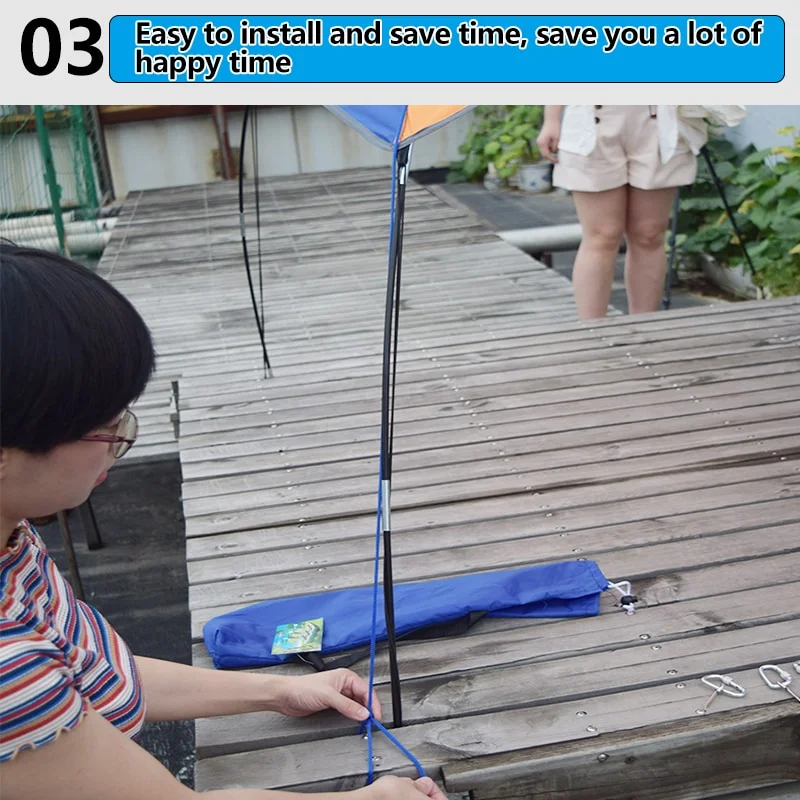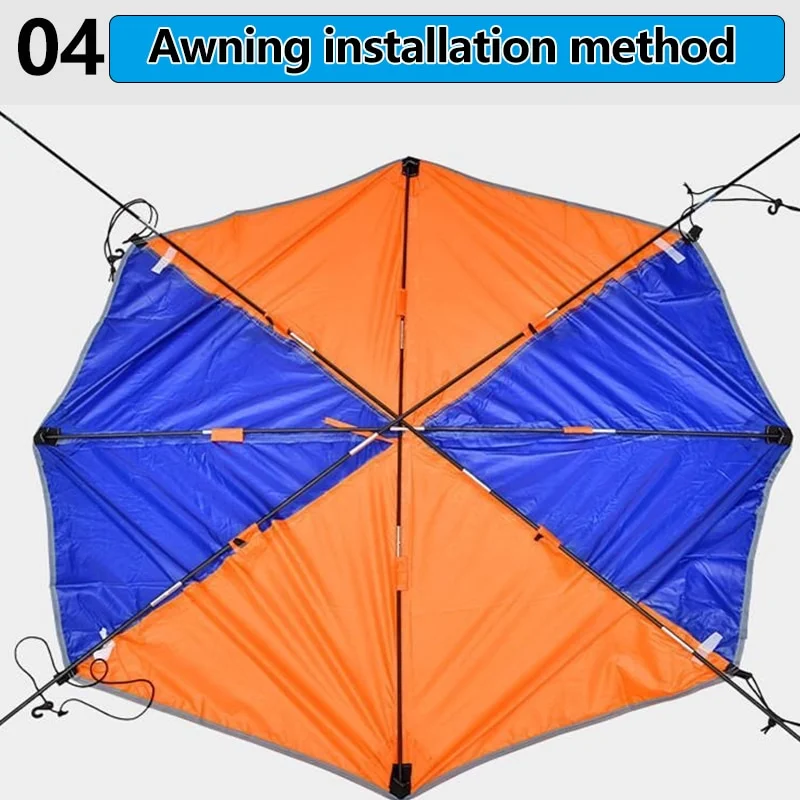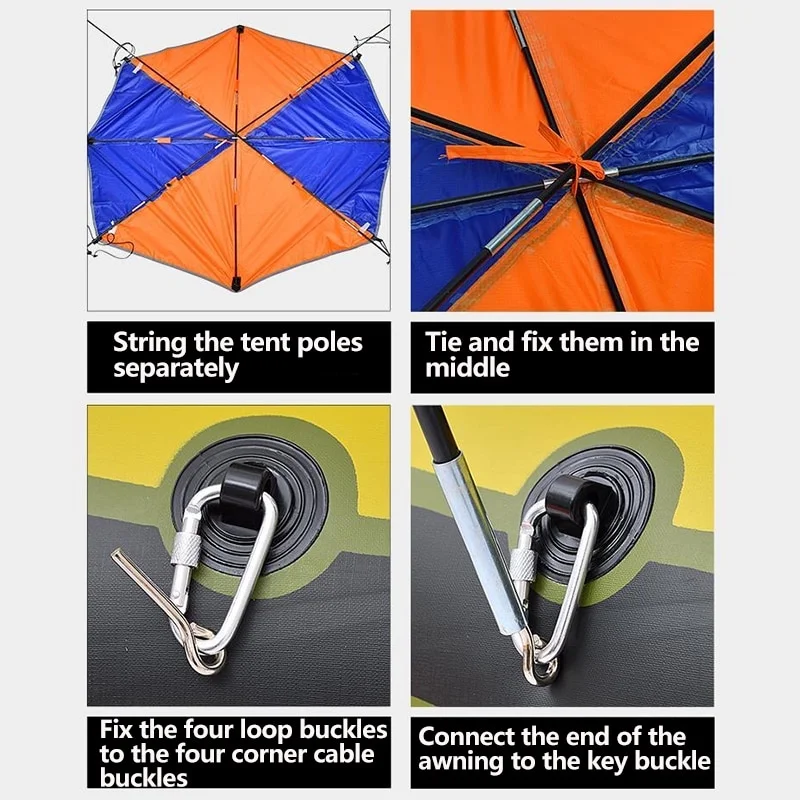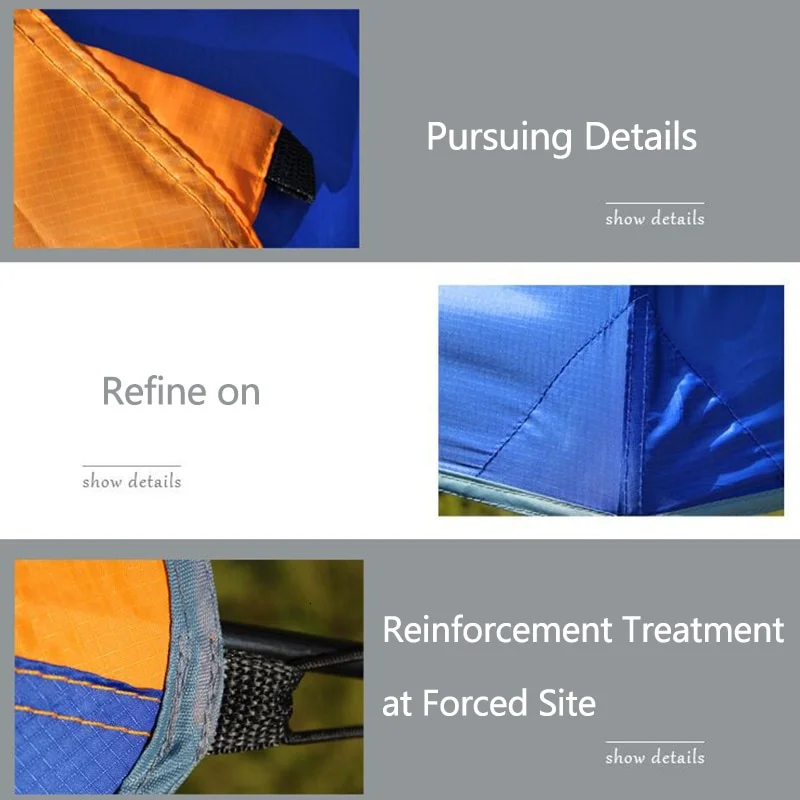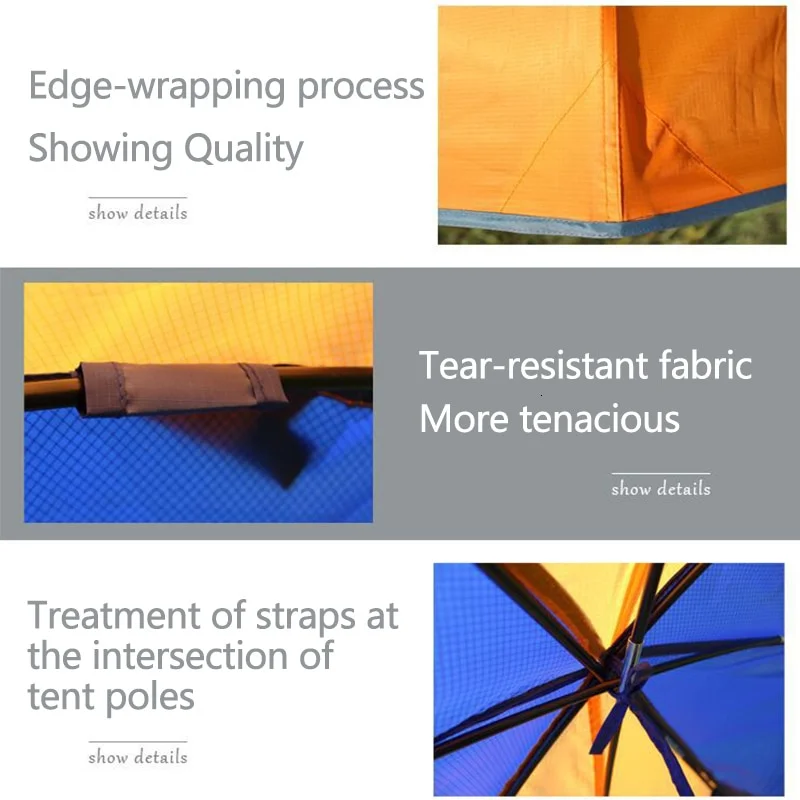 Specifications
Material: Waterproof Polyester
Color: Blue + Orange
Small Size: 236 x 114 x 41cm
Medium Size: 295 x 137 x 43cm
Large Size: 297 x 127 x 48cm
Package Content
1x Shade Cloth
4x Support Rods (2 Long, 2 Short)
3x 2m Wind Rope
4x Carabiners
1x Carrying Bag