[Huge Size]:This inflatable pool is huge enough for family having fun together, 120*72*22 inches The inflatable swimming pool has a large capacity which can hold 264 gallons of water. It is an ideal choice for families indoors and outdoors entertainment .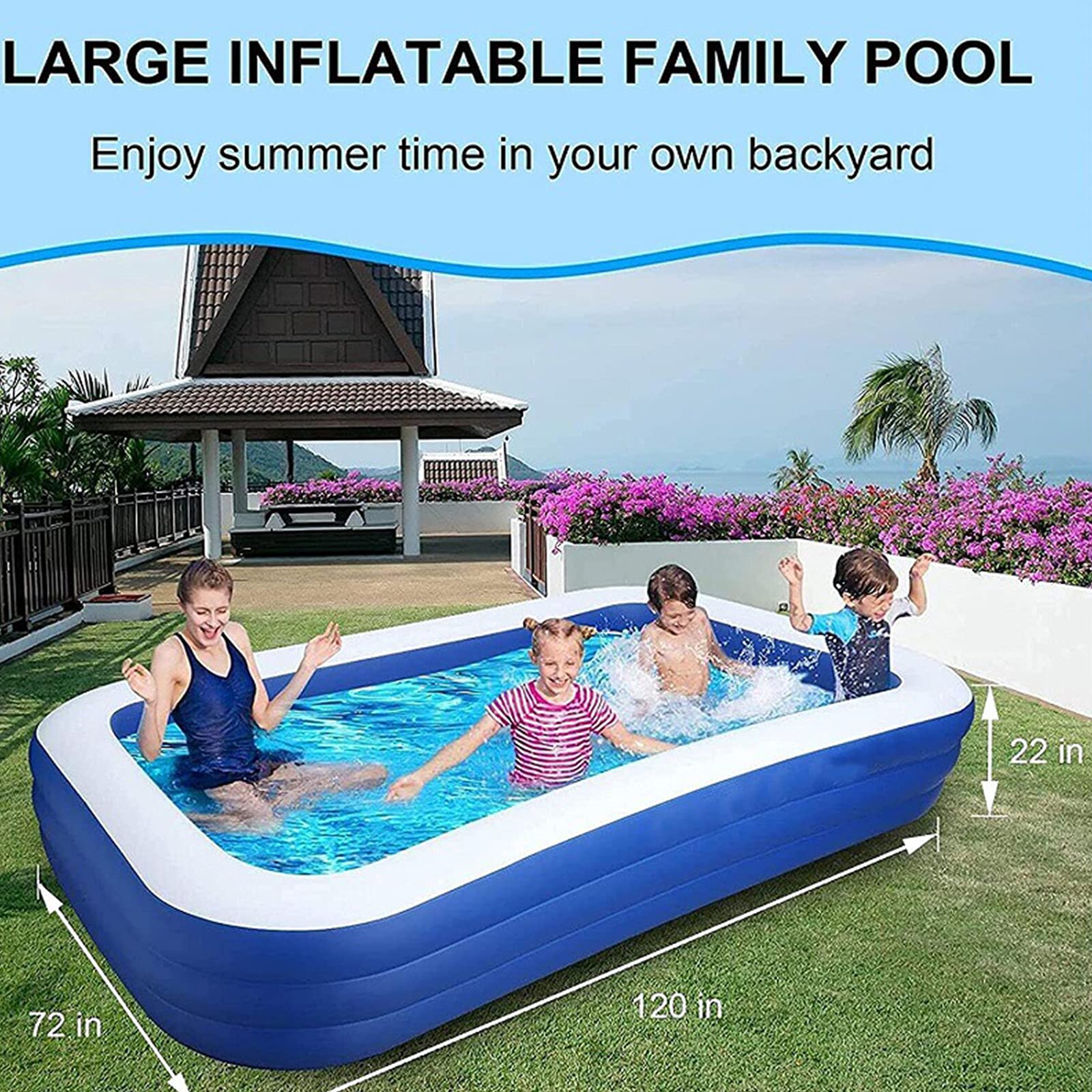 [Multiple Use]:This pool can not only be used as a swimming pool but also a ball pit, sand pit, fishing pond, toy pool. Let your children enjoy more joy and fun at home.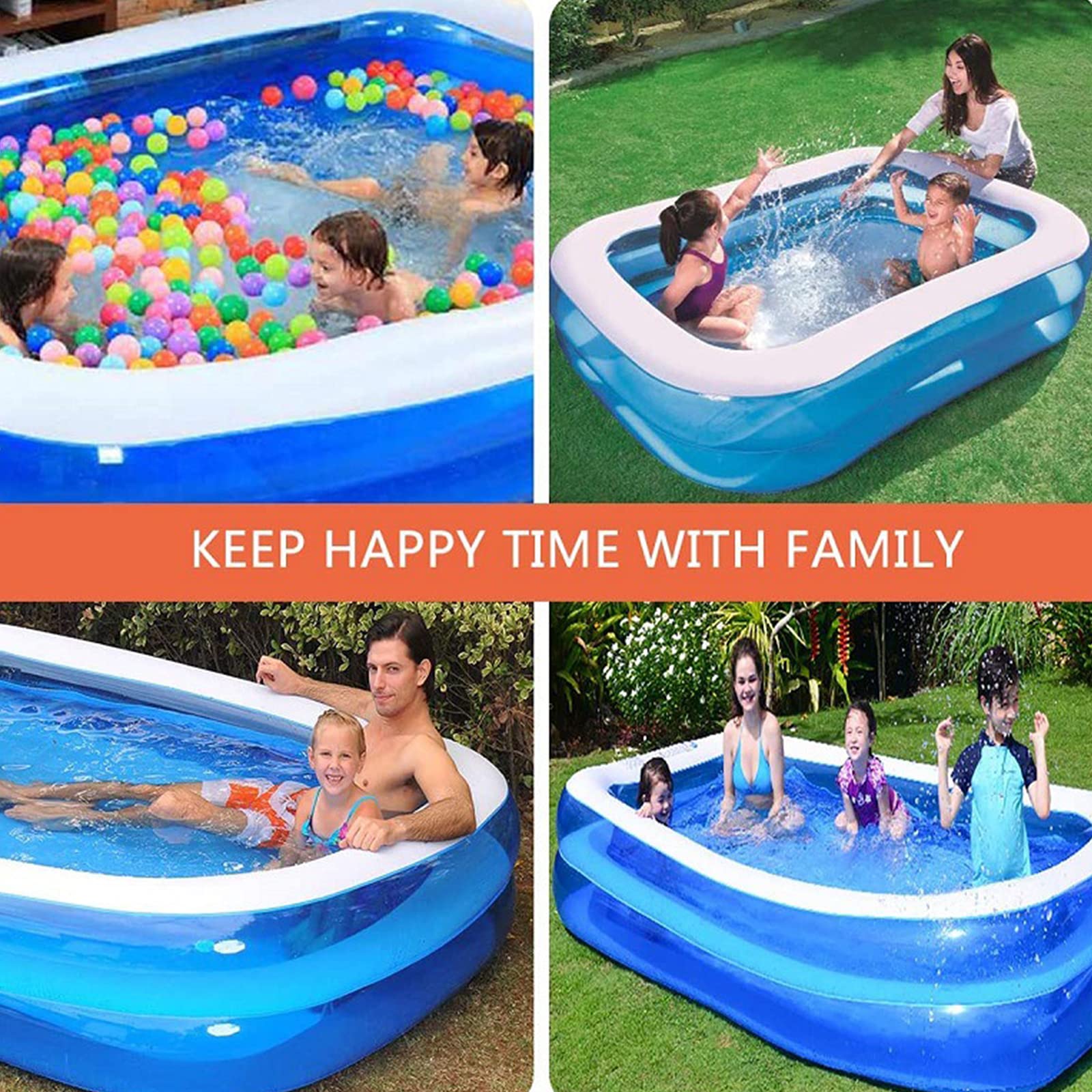 [Quick and Easy Inflation and Deflation]:Three separate air chambers make this inflatable swimming pool secure and easy to inflate. Just takes several minutes an electric pump (not included). 90°vertical drainpipe of the pool can facilitate the outflow of water, tidying up is no longer an issue. When no longer needed, it can be folded into a smaller size for easy movement and storage.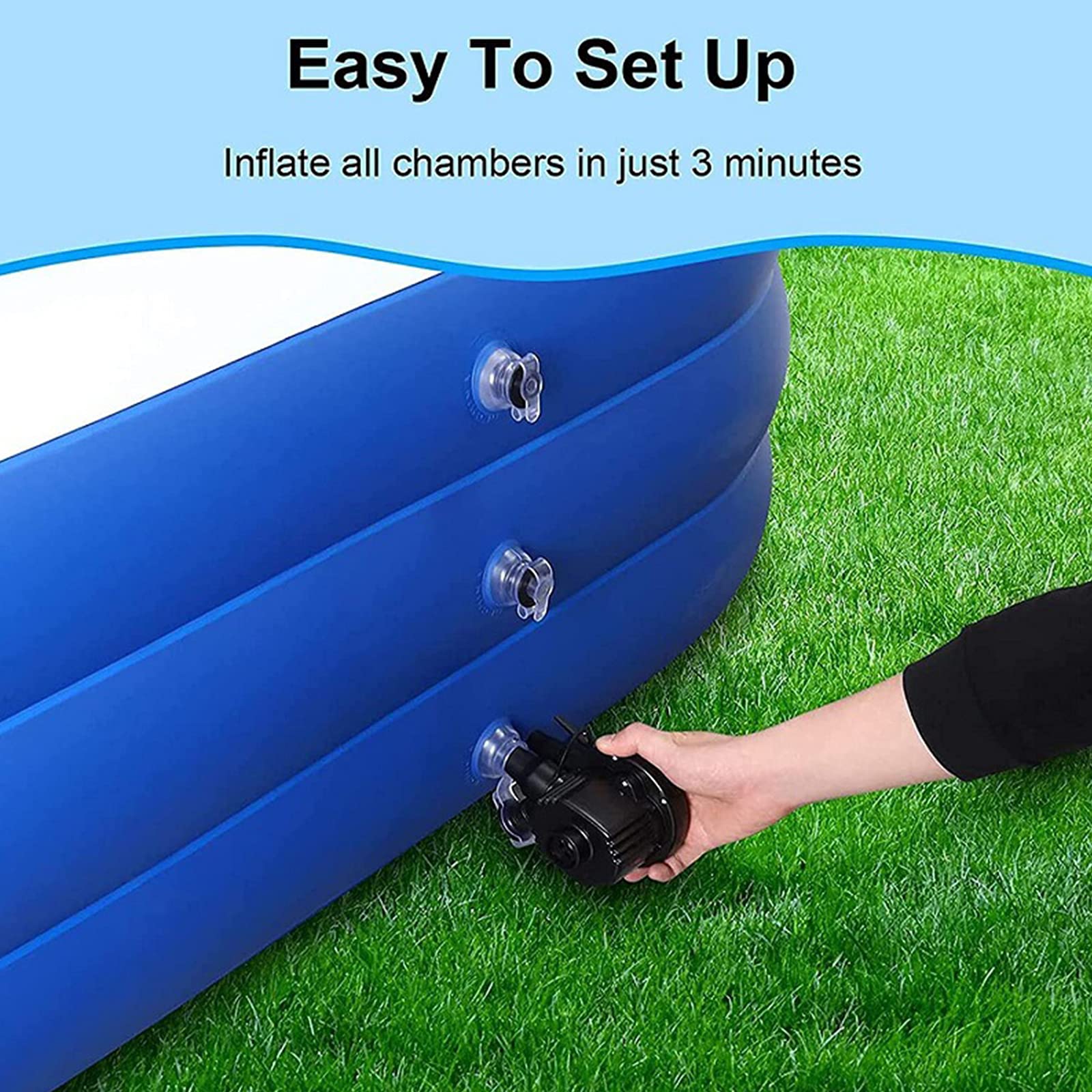 [Durable & Wear-resistant]:Made thickness PVC material, the inflatable swimming pool is twice thicker than most in the market.
[Safe & Secure]:Age range: 3 years and up-teach the little ones how to swim or having fun with families in the sun (please read all warning labels and cautions from manufacturer before using this product to ensure proper use at all times ).