The original designer of the Chunky knitted Santa Hat! This fun and festive hand-knitted Christmas hat is perfect for quirky styling around the Christmas table and throughout the holiday season year after year.
+ The Original Chunky hand-knitted Santa Hat
+ Super Soft yarn - 100% Merino wool
+ Now available in THREE sizes!
+ Year after year enjoy your Christmas Hat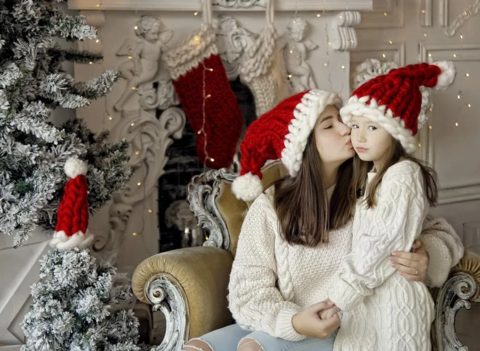 Hand knitted in chunky red and white merino yarn, this Christmas hat is so much fun and sure to make a statement and can be brought out every year!

Made from 100% soft merino wool, each one is knit on wonderfully big needles to create a chunky knit that's cozy and warm - to keep you snug all season.

The hats are available in THREE sizes - large for adult-sized heads, and Medium for children and small heads, Small for baby and Christmas tree top hat! Dimensions are below.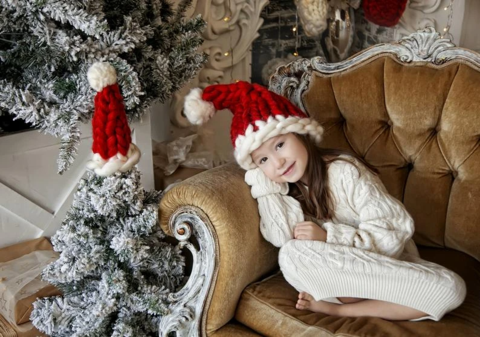 Size:
Large/Adult:
Length: approx 60 cm long (including pompom)
Circumference: 55-60 cm (with stretch)

Medium/Child:
Length: approx 50 cm long (including pompom)
Circumference: 35-40 cm
Small/Baby/Christmas tree top hat:
Length: approx 40 cm long (including pompom)
Circumference: 15-25 cm
Each hat varies slightly due to the handmade nature.

Package Includes:
1* Knitted Santa Hat