It may be time to try out this awesome mini-golfing man indoor golf game. It's a little guy attached to the end of a golf club that lets you play an extra tiny game of golf.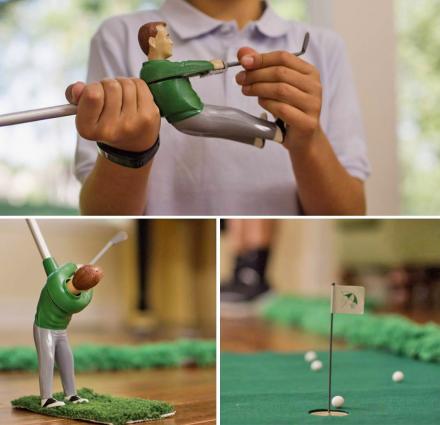 ⛳Mini Indoor Golf Game
 the coolest part about the mini indoor golf game, is you can really play a whole course as he has interchangeable clubs that you can swap out for each distance needed to hit. Put in a driver for extra long distances.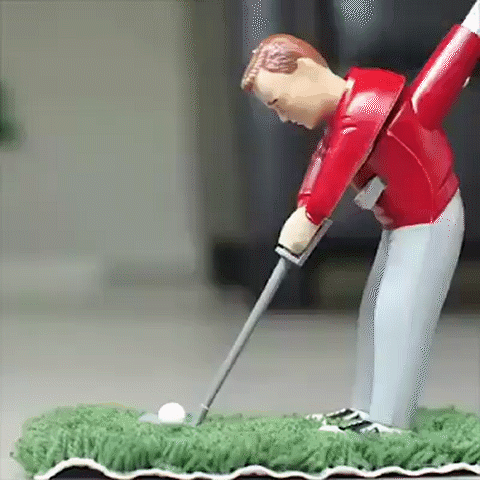 ⛳Kids Adult Mini Golf Toy Set
golf clubs use doll heads, designed according to the entire scale, and realistically simulate the action of golf. Both adults and children can play, which is conducive to the increase of parent-child relationship.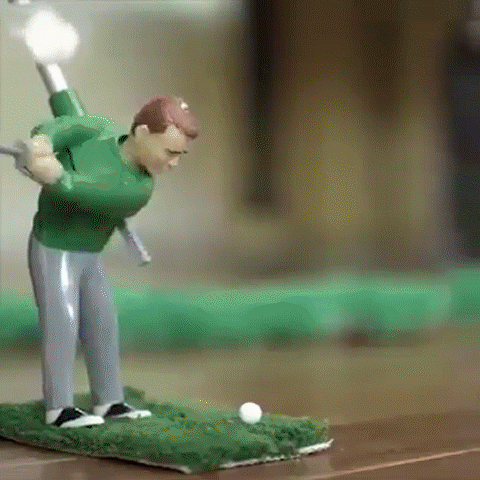 made from premium quality plastic, safe, non-toxic, and durable. It's light-weight and portable, so you can play indoors or outdoors. The balls are lighter than standard golf balls, which are nice and safe for kids to play.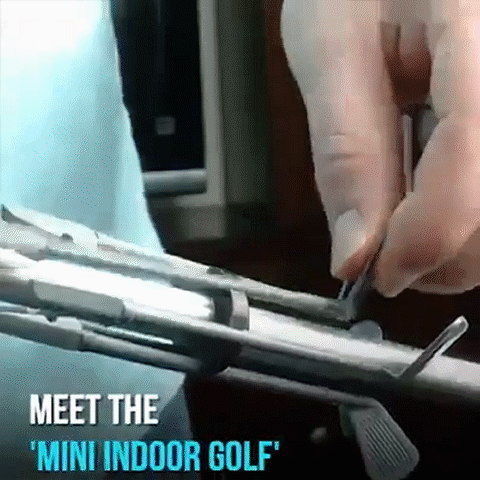 Get the complete Mini Indoor Golf Box Set along with 
1 Golf Course Cloth

1Shot-Maker Club

1Moveable Putting Green

6 sets of Interchangeable Clubs

1 water Hazard

2 Sandtraps

24Little Balls 1 Big Ball

1Umbrella Table 2 Chairs

1 pin,1 cup,1 flag