💖MORE DETAILS💖-All Character Models Are Hand-painted Drawsings.
1、Little Shepherdess 
2、Sculpted Nativity figures of Mary holding baby Jesus(tallest is 5.7"h.)
3、The Three Wisemen:Three Male Figures(tallest is 5"h.)
4、Ox And Goat(tallest is 2.1"h.)
5、Tree Silhouette(Giveaway)
6、Two white sheep 
7、Protector Joseph(tallest is 3"h.)
8、Shepherd with golden lamb(tallest is 4"h.)
9、Shepherd holding white sheep(tallest is 4"h.)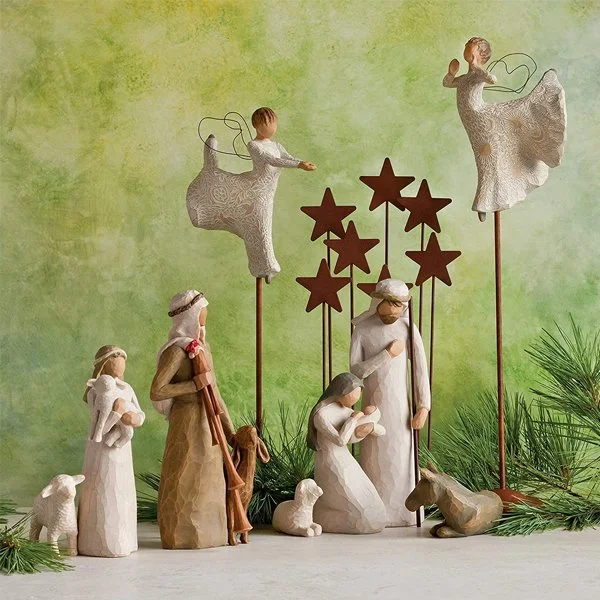 The Willow Tree Nativity collection is a favorite holiday tradition...the simplicity and elegant form of the figures and animals have made it a timeless classic.
Tree Silhouette and Crèche Stable for Nativity are given away for free