Natural Crystal Gravel Energy Tower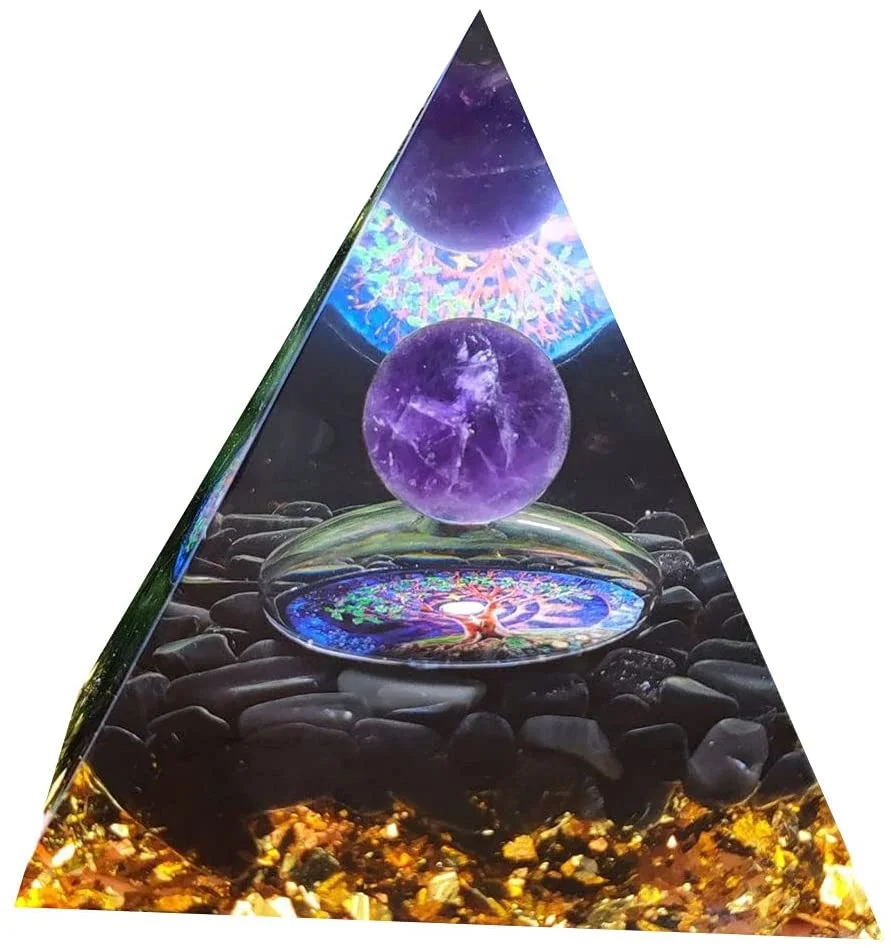 SIZE DETAILS -- Width 2.3 inches (60 mm); thickness 2.3 inches (60 mm); weight: 124-135 grams. Every stone is unique, they are different in color, shape and size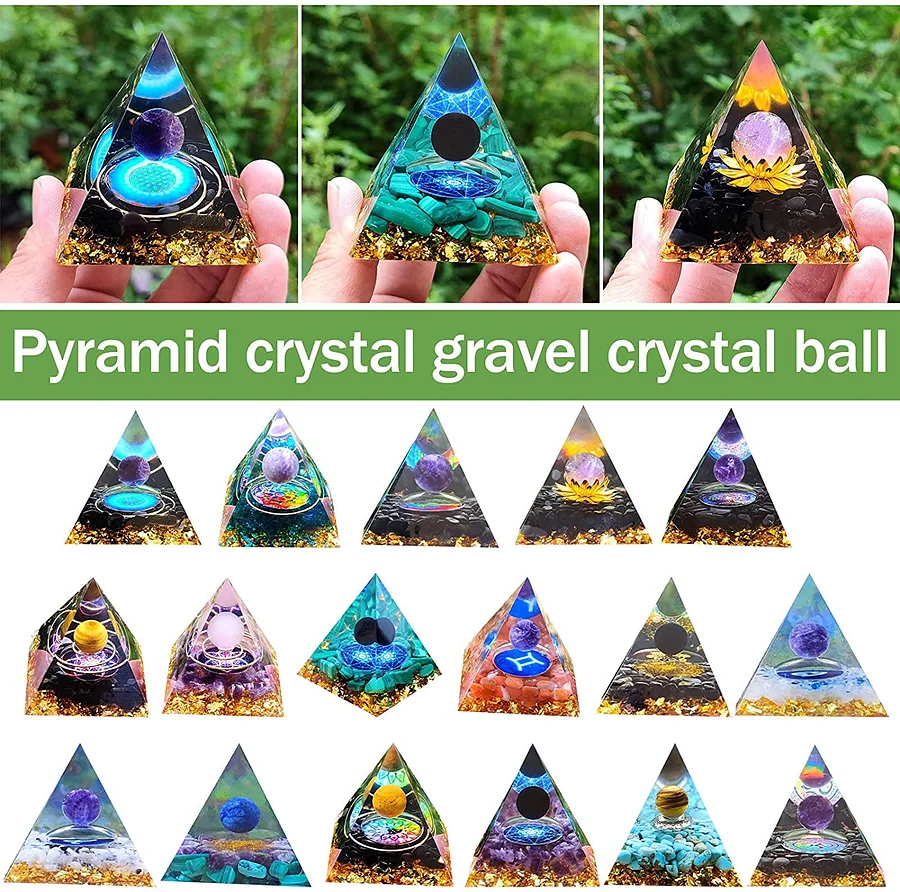 ORGONE PYRAMID -- The crystal ball is a spiritual symbol. The branches stretch to the sky and are deeply rooted in the earth. The tree of life represents the connection between heaven and earth and between eternal life, reflecting and symbolizing all aspects of life. Pyramid energy is a mysterious electromagnetic wave that can reduce the negative effects of electromagnetic radiation, improve memory and thinking ability, and promote physical strength and energy.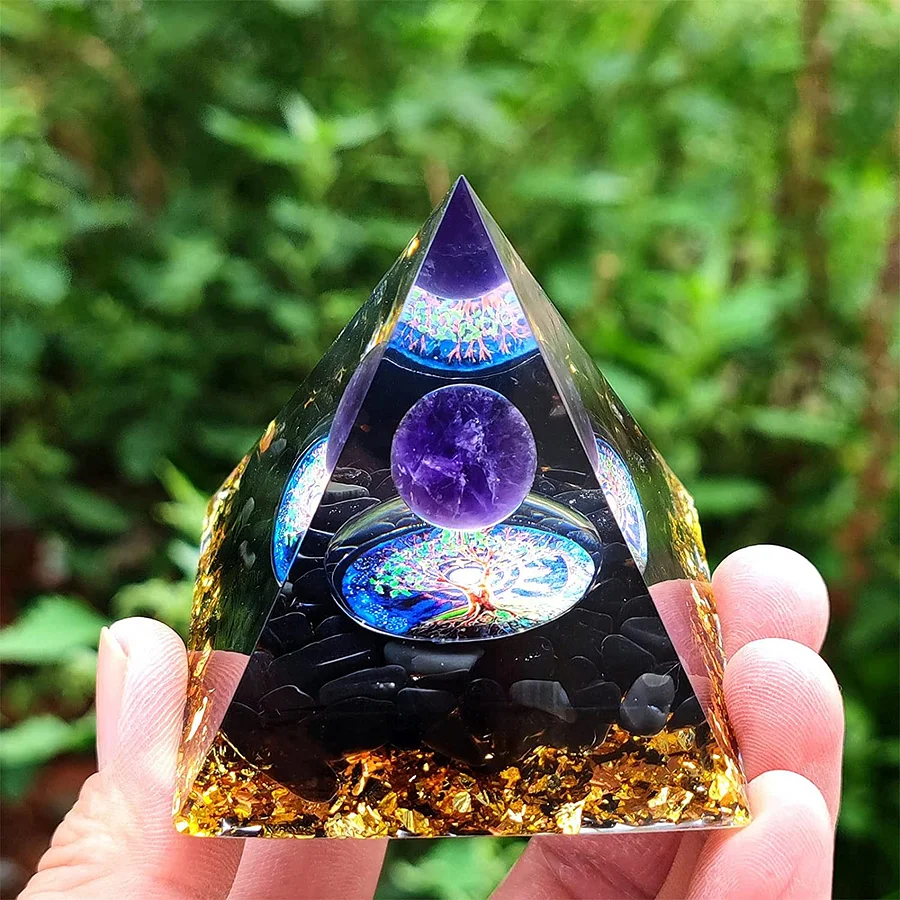 HEALING CRYSTAL -- The pyramid is made of healing crystal shards, copper wire, broken copper and resin. Tiger eye stone can bring you wealth and luck, and change your destiny. It can relieve stress, calm you down, and reduce your emotional distress.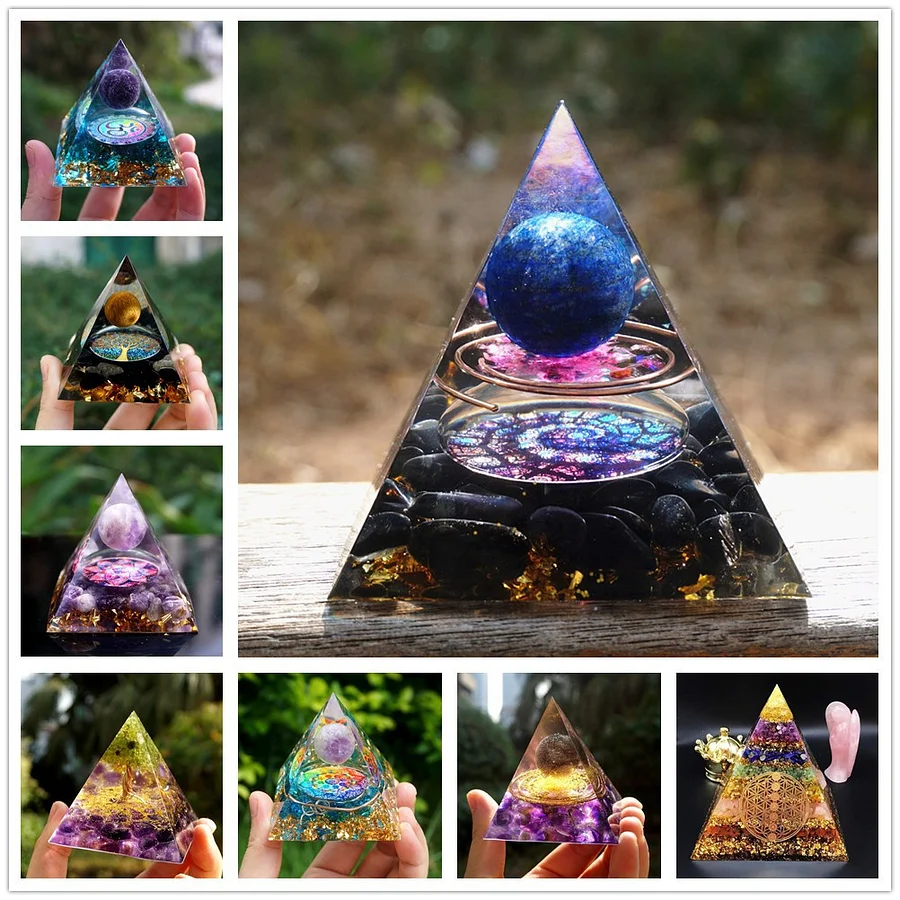 HANDMADE TABLE DECORATIONS -- As the pyramids are all handmade, the tree of life is formed by healing crystal fragments and copper wires. Please make each stone unique, with different colors and shapes. You can put this beautiful pyramid on your desk, office, coffee table, bookshelf as a decoration to make your house look completely new. At the same time, it can help you reduce the carcinogens emitted by any electronic equipment.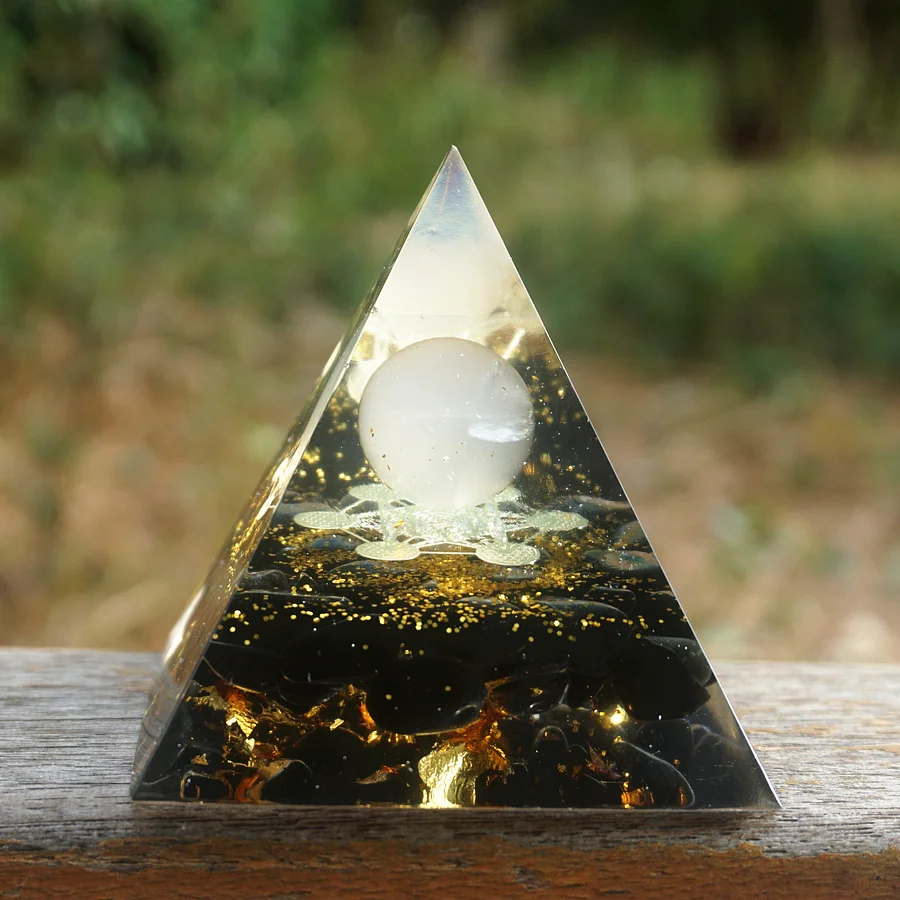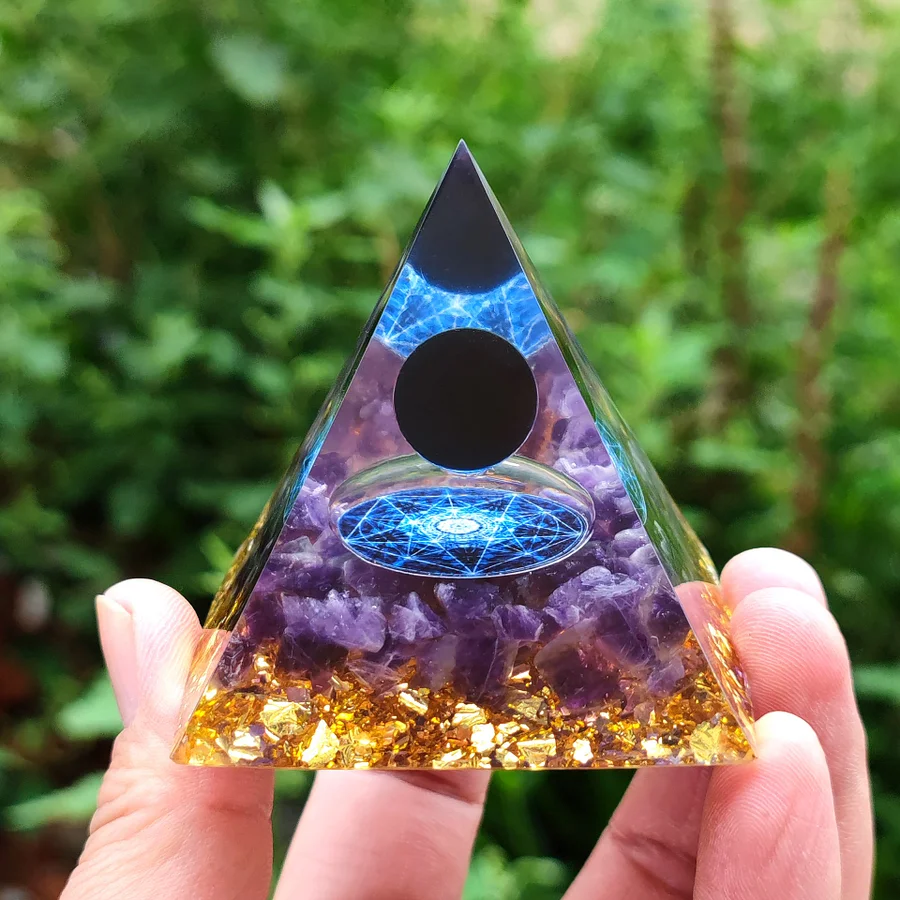 ENERGY GENERATOR -- The Crystal Pyramid is a widely used receiver that can collect cosmic energy for yoga, meditation and spirituality. People call it an energy generator. When you meditate, it gathers the power of the universe and has a significant effect on purification, healing, purification, and enhancement of personal energy levels, frequencies, and positive energy auras.