¡Kids' favorite hands-on part!
Use this magic pen to draw on the spoon. Upon finding the water, the drawn animals will float by themselves, which is a lot of fun!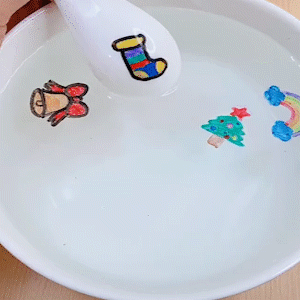 Characteristics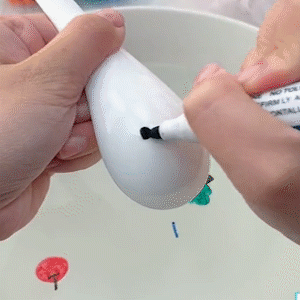 Automatically float in the water: The water-based design makes it insoluble in water and the drawn animals can float freely in the water.
Interesting and fun: Water-based paint will arouse children's curiosity. Mom, Dad, and the kids can join in the painting and experience the joy of manual work! This is also a fun game for friends and family gatherings. Find innocence together!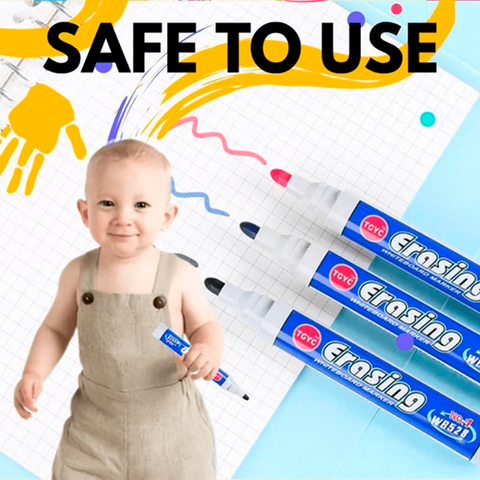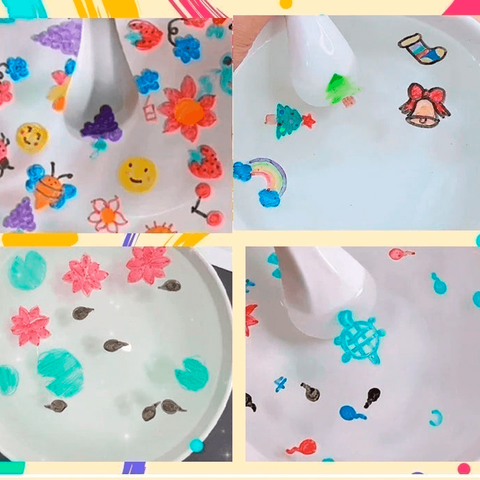 Perfect for writing: Quick drying, smooth writing, no ink leakage, water-based ink wipes clean easily on the board, leaving no trace.
Wide use: The colors are bright and clear, which is suitable for children's graffiti on paper, writing and drawing in classroom lectures and office meetings as well. 
Float in water for use: Draw the pattern you want on a bowl or spoon made of mirror, glass or ceramic with a colored water pen, then slowly put it in the water and you will see that it floats.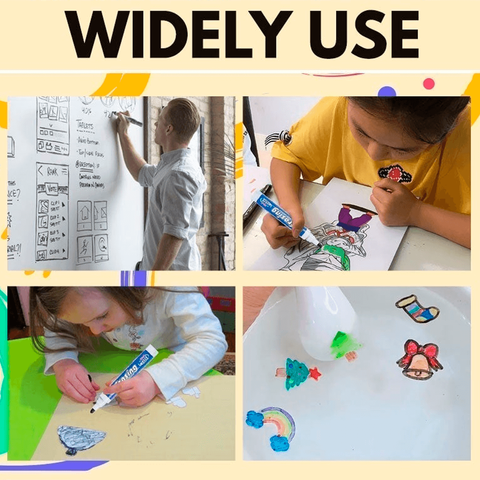 Product specifications
Material: PVC
Size: 14.5cm
STYLE: red, green, blue, black
Package Includes: 1 x Magic Water Paint.