BRING THE WARMTH OF A FIREPLACE ON EVERY CAMPING ADVENTURE!
Sitting around a campfire and enjoying the warmth is the perfect place to catch up with family and friends and make long-lasting memories! But setting up a bonfire can be a heavy task (pun intended), and it seems like there's no other workaround.
Well, not only are we offering an easier solution to that problem! All that made possible by our Portable Campfire!
Our Portable Camp Fire is super easy to set-up and with the same experience of an actual bonfire!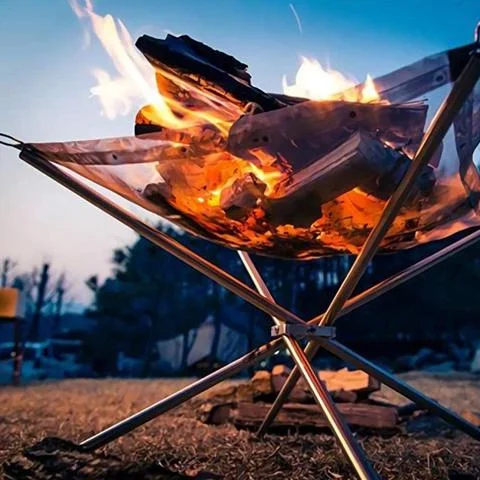 THE PERFECT ADDITION TO YOUR ADVENTURE PACK!
LIT REVIEWS FROM OUR CUSTOMERS!
Marion ⭐️⭐️⭐️⭐️⭐️
"Easy to set up, and very handy. Looks great too. Telling my friends about this product for sure."
Connor ⭐️⭐️⭐️⭐️⭐️
"Super lightweight and durable. Takes a lot of weight off my backpack. Now I can't travel without this in my bag! Backpackers, get yourself one now!"
Dave ⭐️⭐️⭐️⭐️⭐️
"What I love about this is how surprisingly durable it is. Can withstand high levels of heat without it falling apart. Surprising for something portable. Never seen anything like it."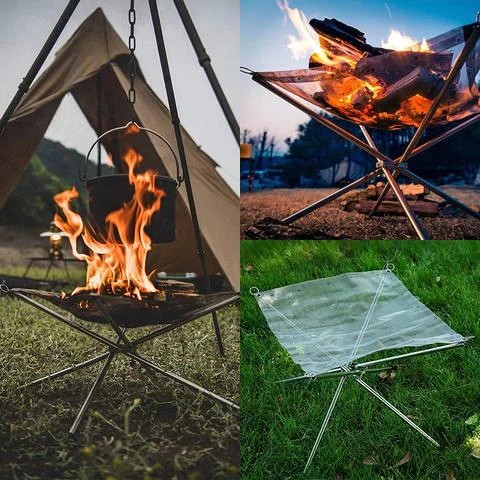 ABOUT OUR PORTABLE CAMPFIRE
COMPACT AND VERY EASY TO USE: Fits in a small bag you can store anywhere and designed to set up in just a few steps. It's so easy to do, the manual is optional! 
FOLDABLE DESIGN: Lock in, lockout. Our Portable Camp Fire assembles and collapses in almost an instant. Unlike a fire pit dish, this one takes up little space and snugfit in its small bag. Anything foldable is nothing short of a must-have! 
MULTIFUNCTIONAL:

 

You can take this anywhere! From trips to the great outdoors or the comfort of your own backyard, the experience is always the same with our Portable Camp Fire - an amazing bonfire with your loved ones! 


TIME TO CALL YOUR FRIENDS AND FAMILY BECAUSE YOU'RE GOING ON AN ADVENTURE SOON!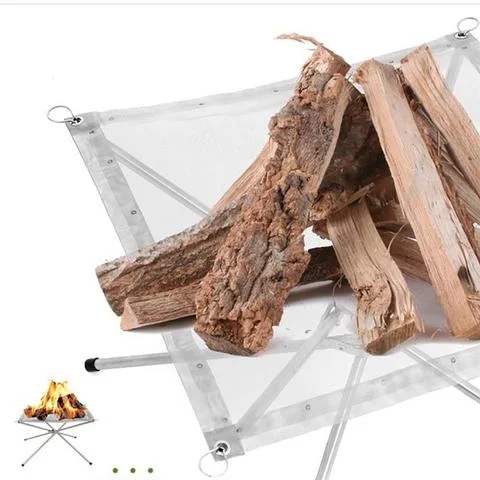 SPECIFICATIONS
16.5" (L) x 16.5" (W) x 12.6" (H) assembled
25.6" x 2.5" x 2.5" folded
PACKAGE INCLUDE
1 x Folding Stove Fire Frame
1 x Storage bag
Note: Actual colors and texture may vary slightly, due to different device monitor screen calibration settings, the lighting used during photography, slight differences in product finishes over time, and other factors.