Enjoy Cool, Clean Air Anywhere.


1.Enjoy Cool, Clean Air Anywhere.
2.Simply fill with water, plug it into any standard wall outlet or USB port .
3.This whisper-quiet fan and soothing night light make it perfect to use throughout the night for a comfortable sleep.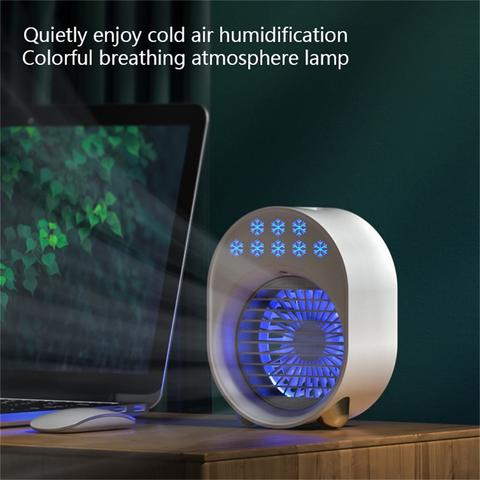 4.Built-in LED mood light can be set to any of its 7 color option, set to color-cycle mode or turned off with the touch of a button.
5.It's lightweight & even convenient for travel! Great for outdoors too! It's not just safe to use but energy efficient.
6.This personal space air cooler actually cools the air around you, where you need it most, while using the size and power consumption of a small fan.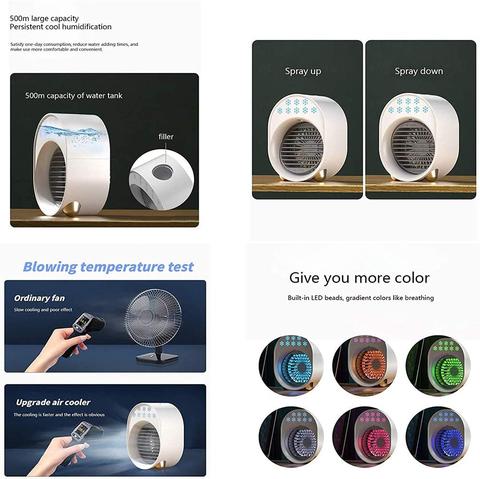 Package content: 
1 x Cooling fan
1 x charger cable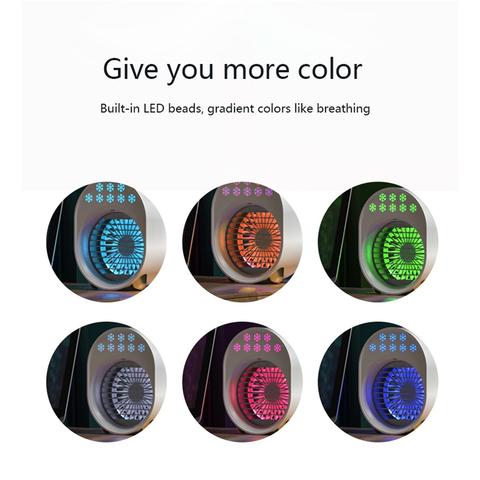 Specification:
Product name: USB Air Cooler Humidifying Spray Cooling Desktop Refrigeration with 6 Colors LED 3W Rated Power Micro USB Plug Interface Gadget
Material: ABS+ electronic components
Product color: white pink, green
Input voltage: 5V
Input current: 1A
Rated power: 3W
Plug interface: Micro USB