Rotating Trampoline Sprinkler, Summer Water Park Fun Sprayer, Garden Trampoline Spray Trampoline Accessories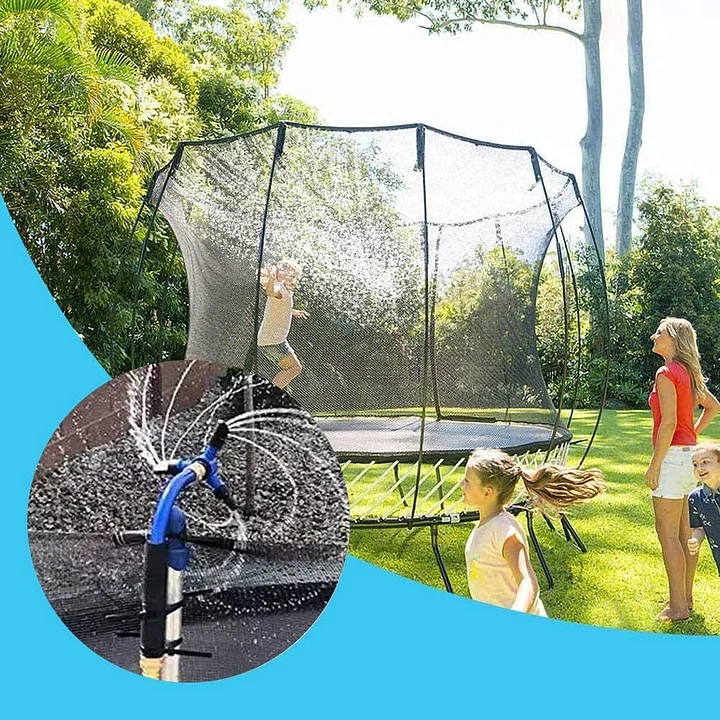 1. Product design safety: The trampoline rotating nozzle is made of non-toxic and environmentally friendly materials, not tangled, not smooth, without sharp parts, safe and convenient to use. Adjustable speed design increases safety and fun. In this warm summer, enjoy the coolness of the spinning water jet with family, friends and children.

2. Durable: The product is made of anti-ultraviolet, anti-high temperature, anti-corrosion, anti-leakage and other protective materials, which can ensure you can use it for a long time.

3. Scope of application: very suitable for birthday parties or large groups in the hot summer. Imagine setting it up for your child's party. The kids will love it. In addition, it can lower the temperature of the trampoline by up to 25 degrees.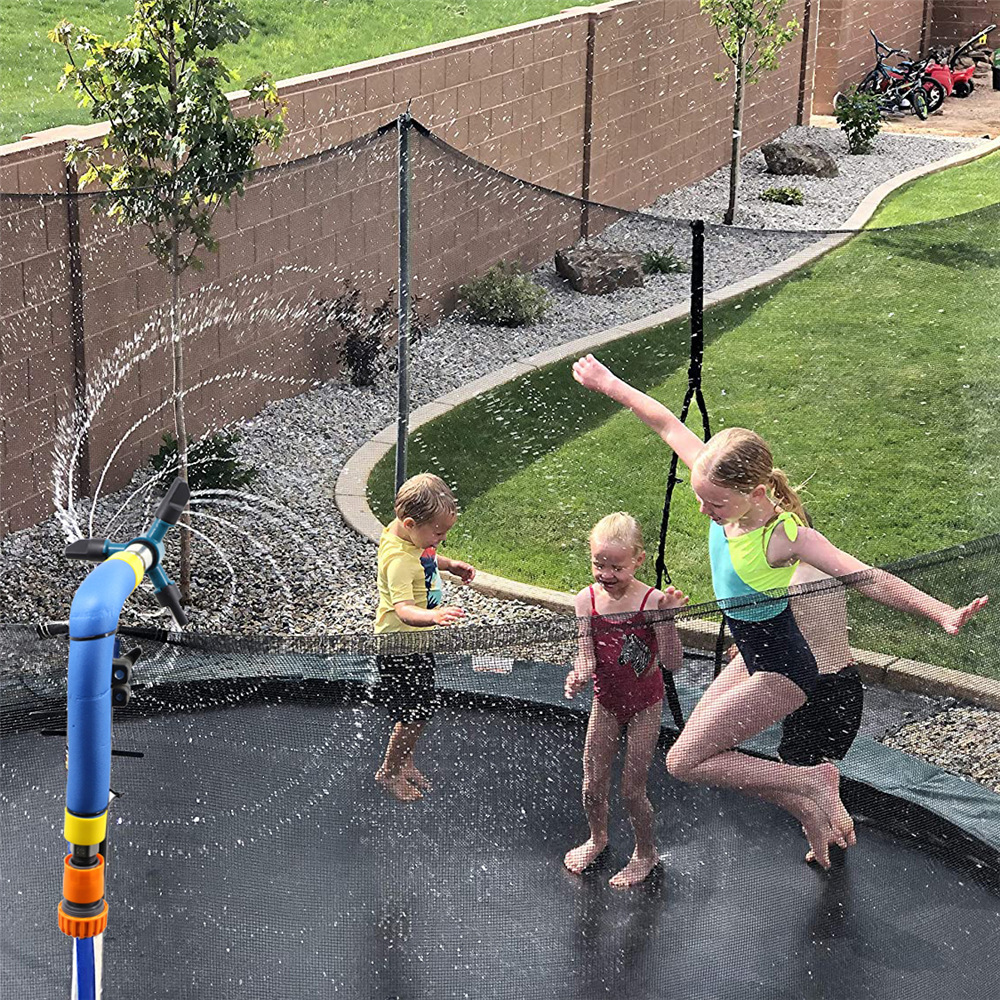 4. Installation and use: The rotating sprinkler is easy to install and use. As one of the trampoline accessories, the installation design can minimize the burden of the trampoline and ensure that the spray hole is fixed and facing the inside. Using our three-pronged rotating nozzle black tail, you can also adjust the speed according to your needs.

5. It can be used as a lawn sprinkler or as a garden tool to water the lawn. It can also be used with a trampoline, and children can play in the water.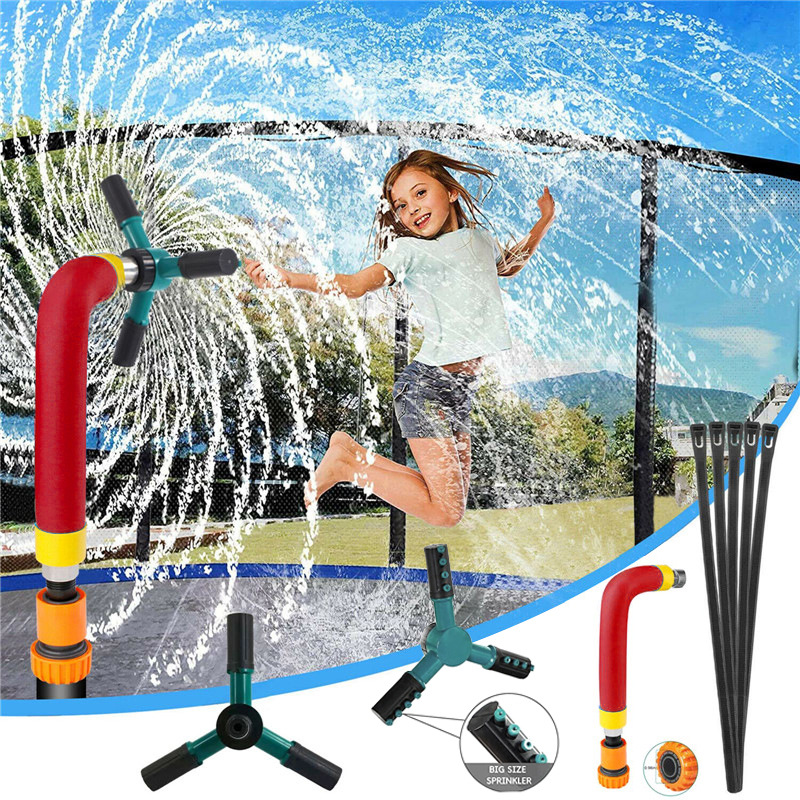 Descriptions:
Material: Stainless Steel
Size: Adjustable elbow (30cm)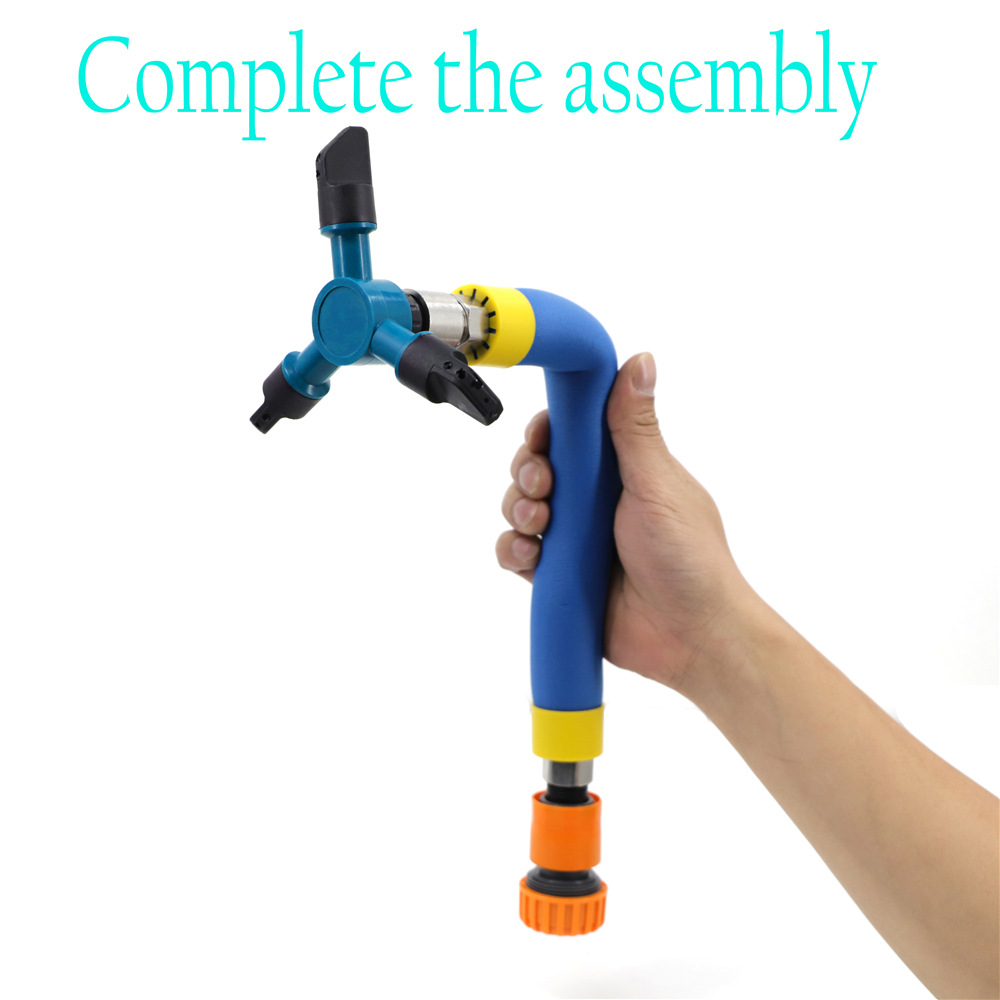 Package included:
1*Trident Rotating Nozzle
1*Adjustable Elbow